Our mission
We're on a mission to free 2 billion people from pain.
Member Impact
Life begins where pain ends. We'll help you get there.
The combination of powerful technology and a personal connection to our clinical experts leads to life-changing recovery.
Want to try Sword?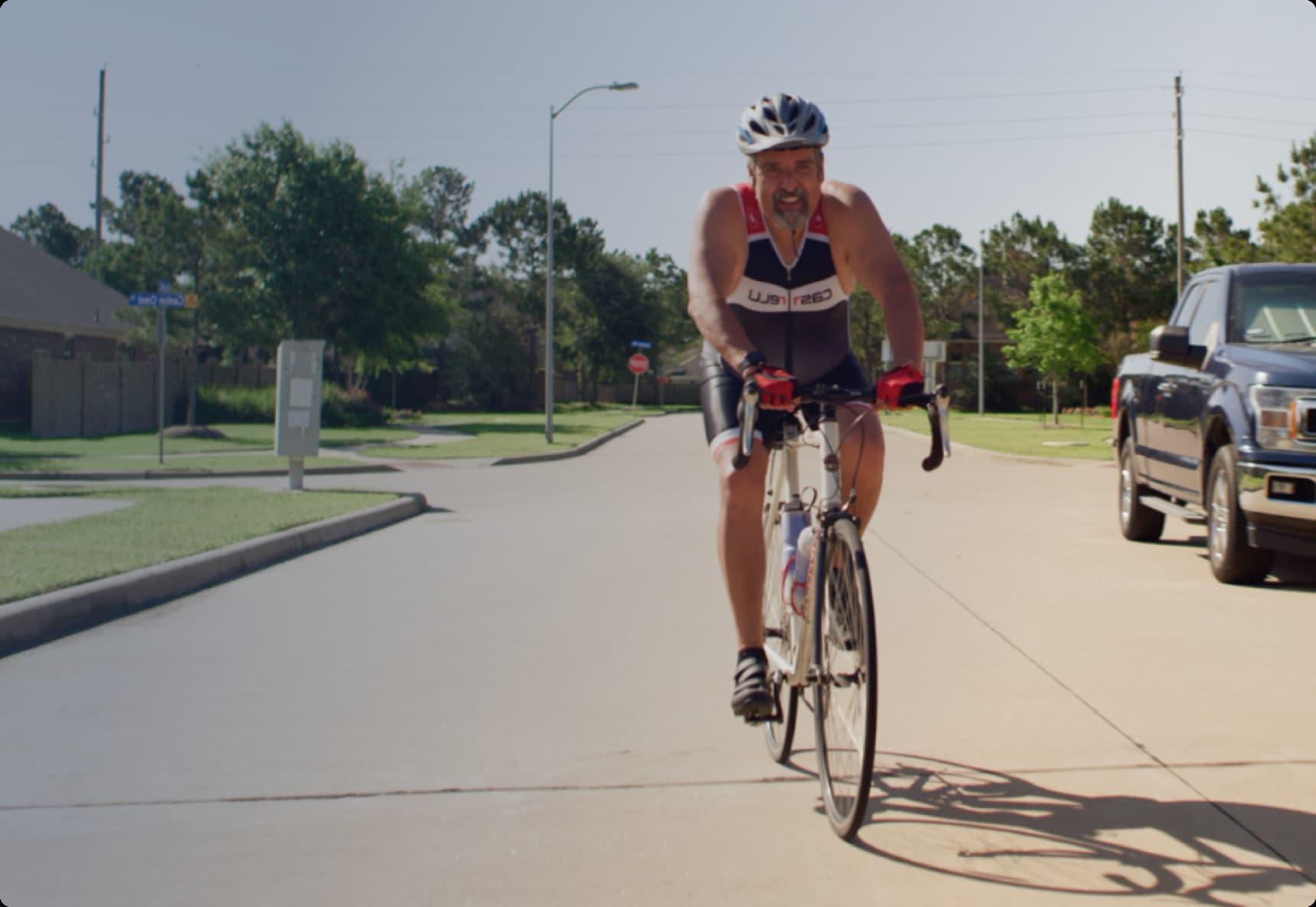 "10 weeks into the program my back pain completely dissolved. It's like complete freedom from something that's been terrorizing you 24 hours a day."
Marcelo
Sword member
62%*
of members are pain free
9.7/10
Member Satisfaction Score
Customer Impact
Give your people power over pain.
With a member-first approach, we deliver the best experience and highest validated savings, certifications and engagement of any digital physical therapy.
It's the best health and wellness program Logicalis has ever implemented.
Mark Jenkins
VP of Human Resources at Logicalis
Reduction in productivity losses
Reduction in surgery intent
OUR DNA
Where the strength of our clinical expertise meets the power of technology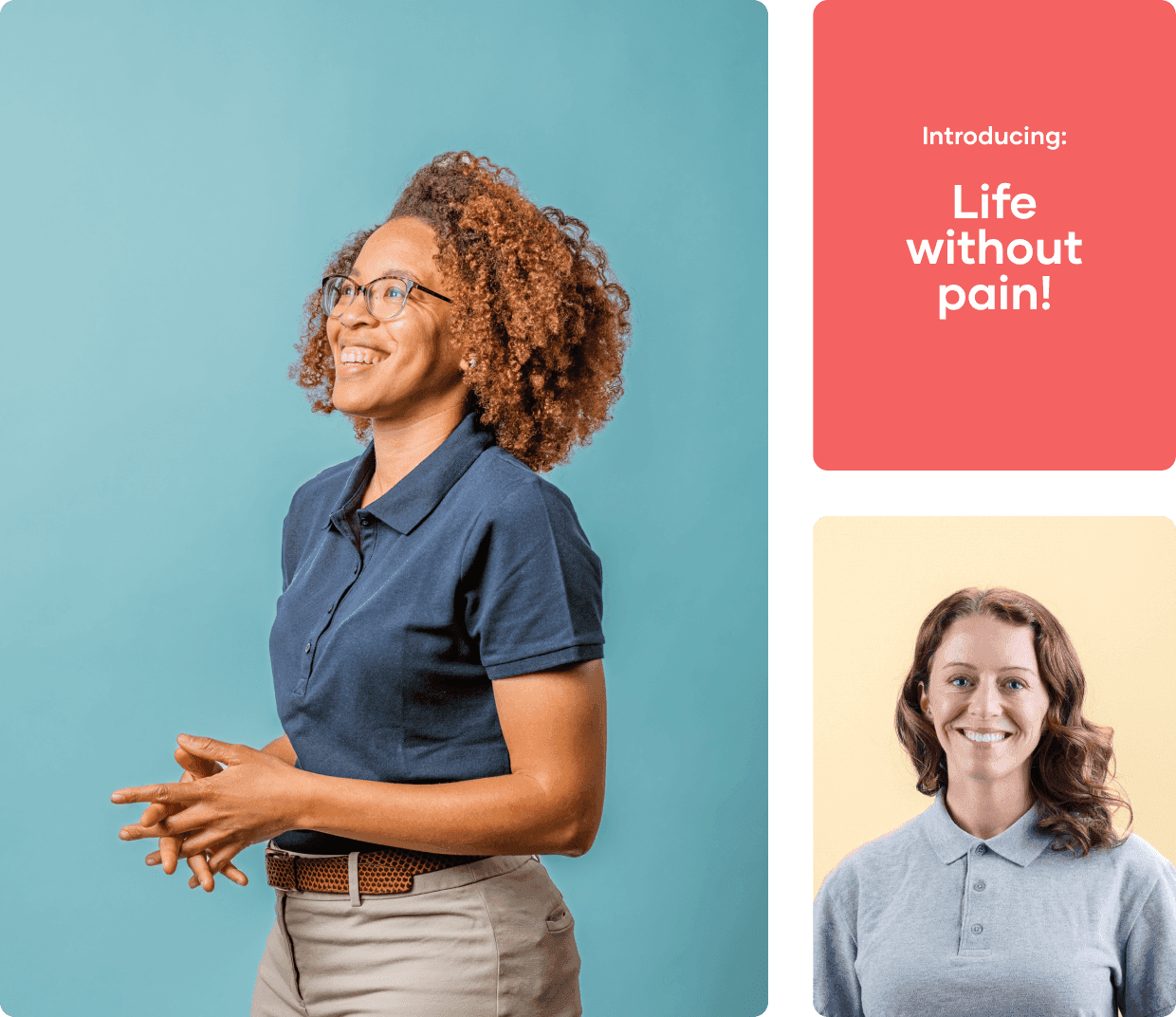 Clinical Integrity
We use only licensed, qualified, and experienced Physical Therapists with thousands of hours of clinical training. We do not use unregulated "health coaches" but instead invest in real clinical experts. We are also the only digital MSK company that uses an FDA-listed device to track, detect and correct movement errors in real time.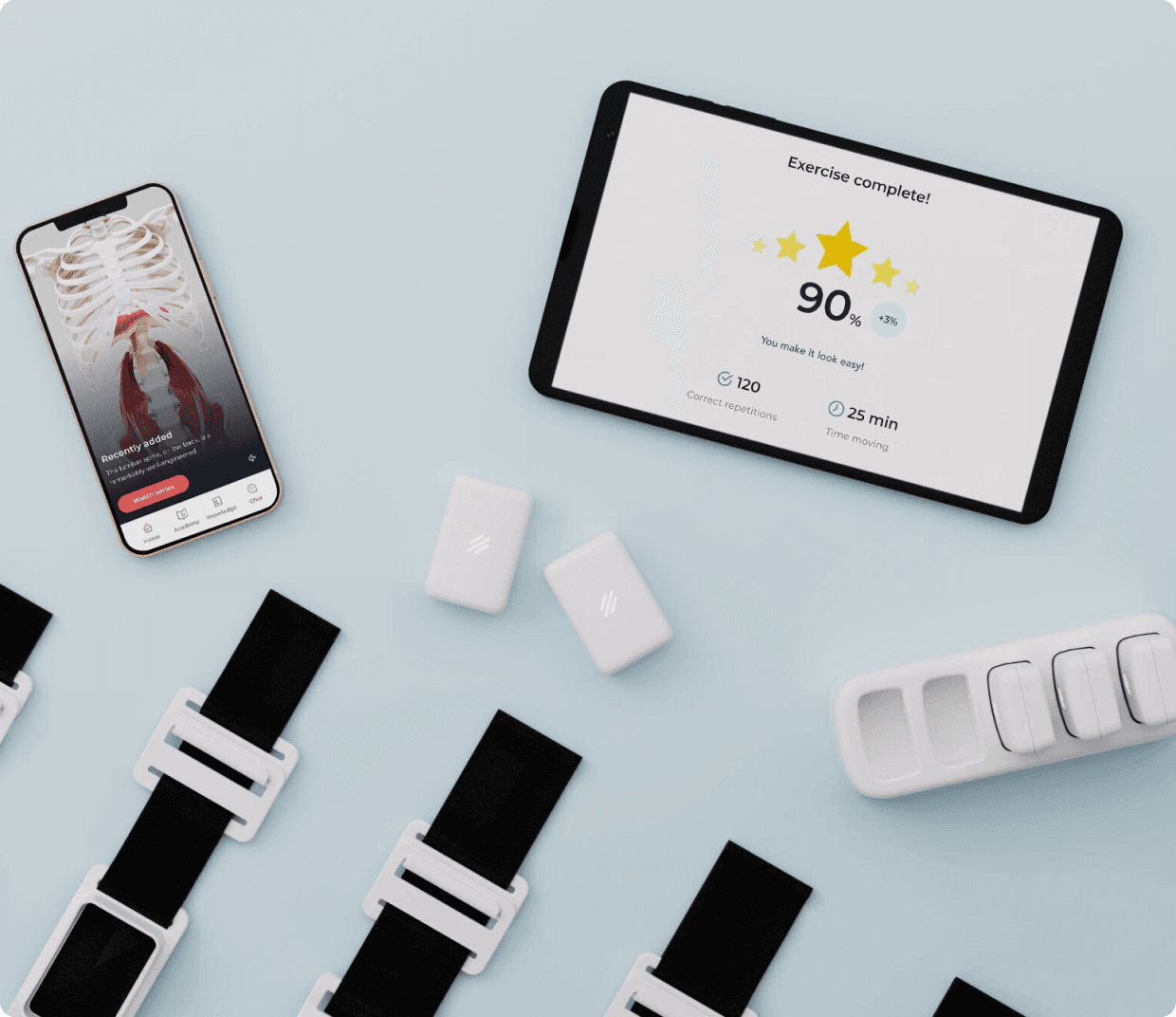 Powerful Technology
We created the most advanced sensor technology to capture data during every exercise. Our Digital Therapist delivers the highest quality of feedback with more than 5,000 different messages and can be used on all joints. This feedback is crucial to fast, successful, and long lasting outcomes. It is the reason our members have the highest completion rate vs. any competitor.
Read the report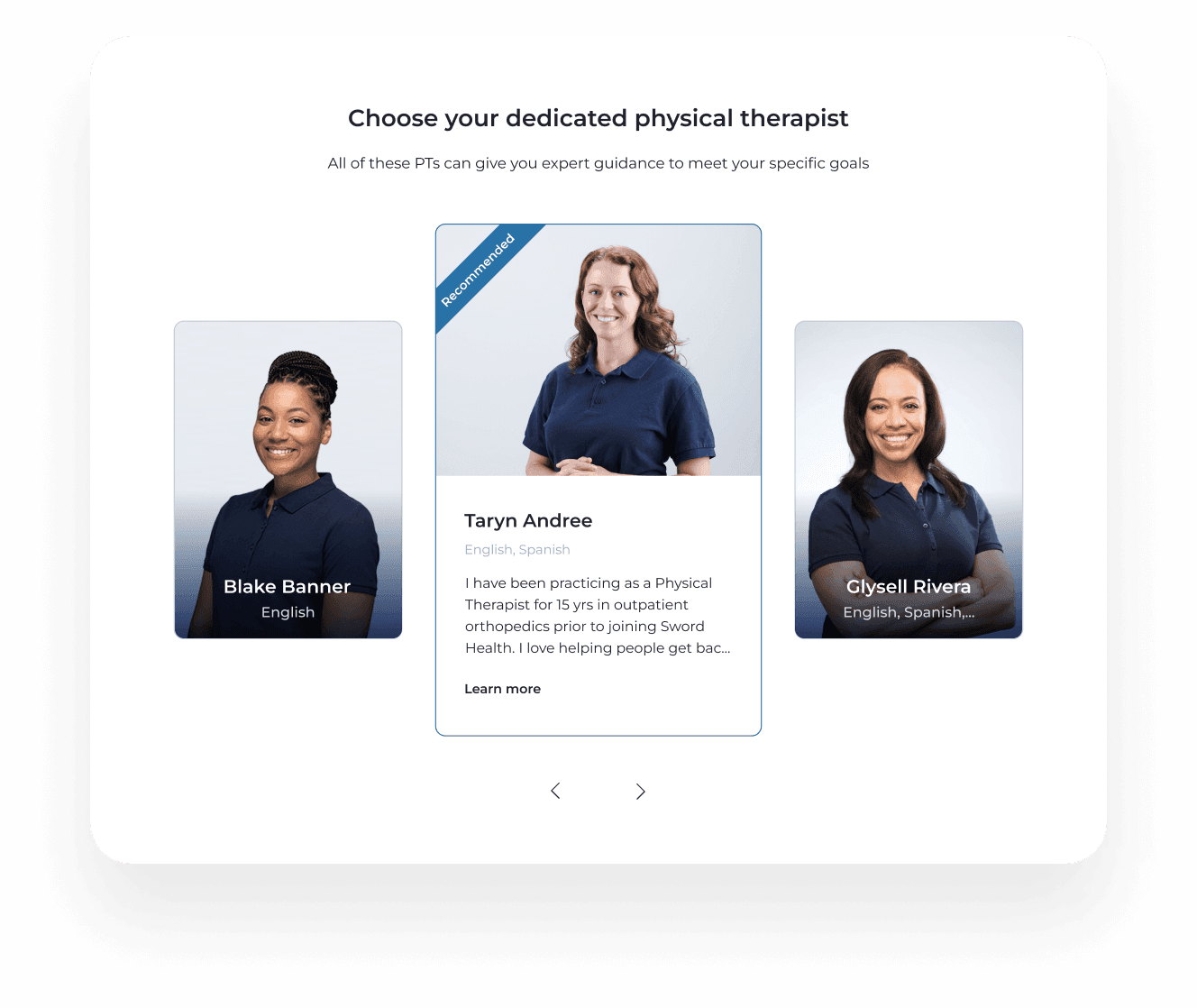 Member-First Approach
Each member can self-select their preferred, Doctor of Physical Therapy who best suits their personal and cultural needs. We provide flexible and convenient access, with additional support after hours and on weekends. And for members without reliable high-speed internet, we'll provide a hotspot connection at no cost to them.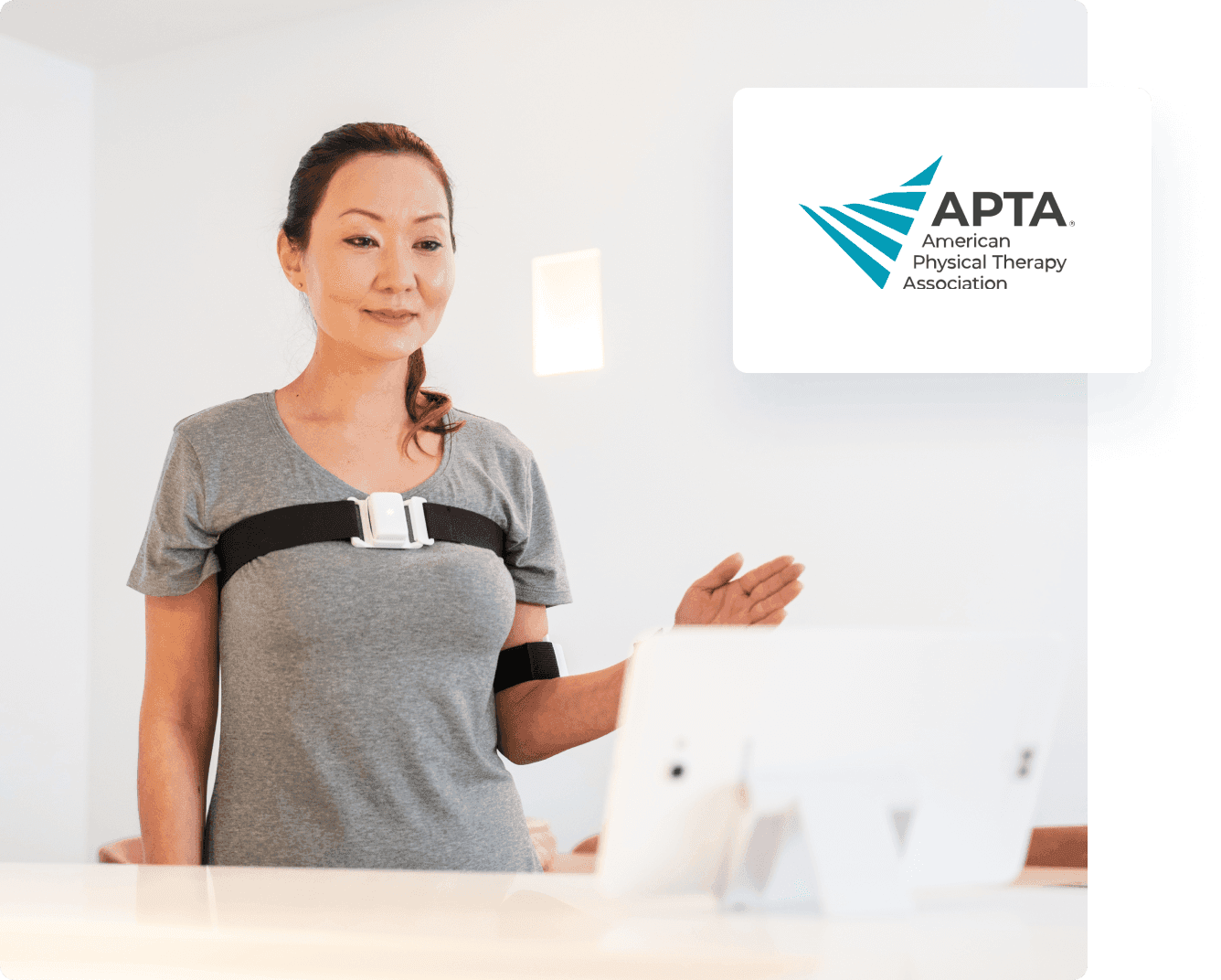 Industry Innovators
We've been the first to do a lot of things, like our FDA-listed Digital Therapist, first to use computer vision, and first to launch a pelvic health solution. We stand by our commitment to always be learning and innovating. In service to our mission, we are the only Digital MSK solution to have partnered with the American Physical Therapy Association to promote research and DEI in Physical Therapy.
TESTIMONIALS
Loved by our members
We've helped thousands of people overcome pain, avoid surgeries, eliminate medications, recover from surgery and get their lives back.
Looking for something specific?
I'm a
I'm a
I'm an
I'm a 
Health Provider
Health Provider
Footnotes
1
*% of members who enroll in our programs with moderate to severe pain and by the end of the program have only mild or no pain. Sword BoB H1 2023
2
Sword book of business, 2021
3
Healthcare (Basel). 2022 Aug 22;10(8):1595. doi: 10.3390/healthcare10081595
4
J Pain Res. 2022 Jan 8;15:53-66. doi: 10.2147/JPR.S343308
5
Validation Institute report on Sword savings, 2021
6
Musculoskelet Sci Pract. 2023 Feb;63:102709. doi: 10.1016/j.msksp.2022.102709
7
Healthcare. 2022; 10(8):1595. doi: 10.3390/healthcare10081595