Introducing Predict — a New AI Solution to Predict and Prevent Unnecessary Surgeries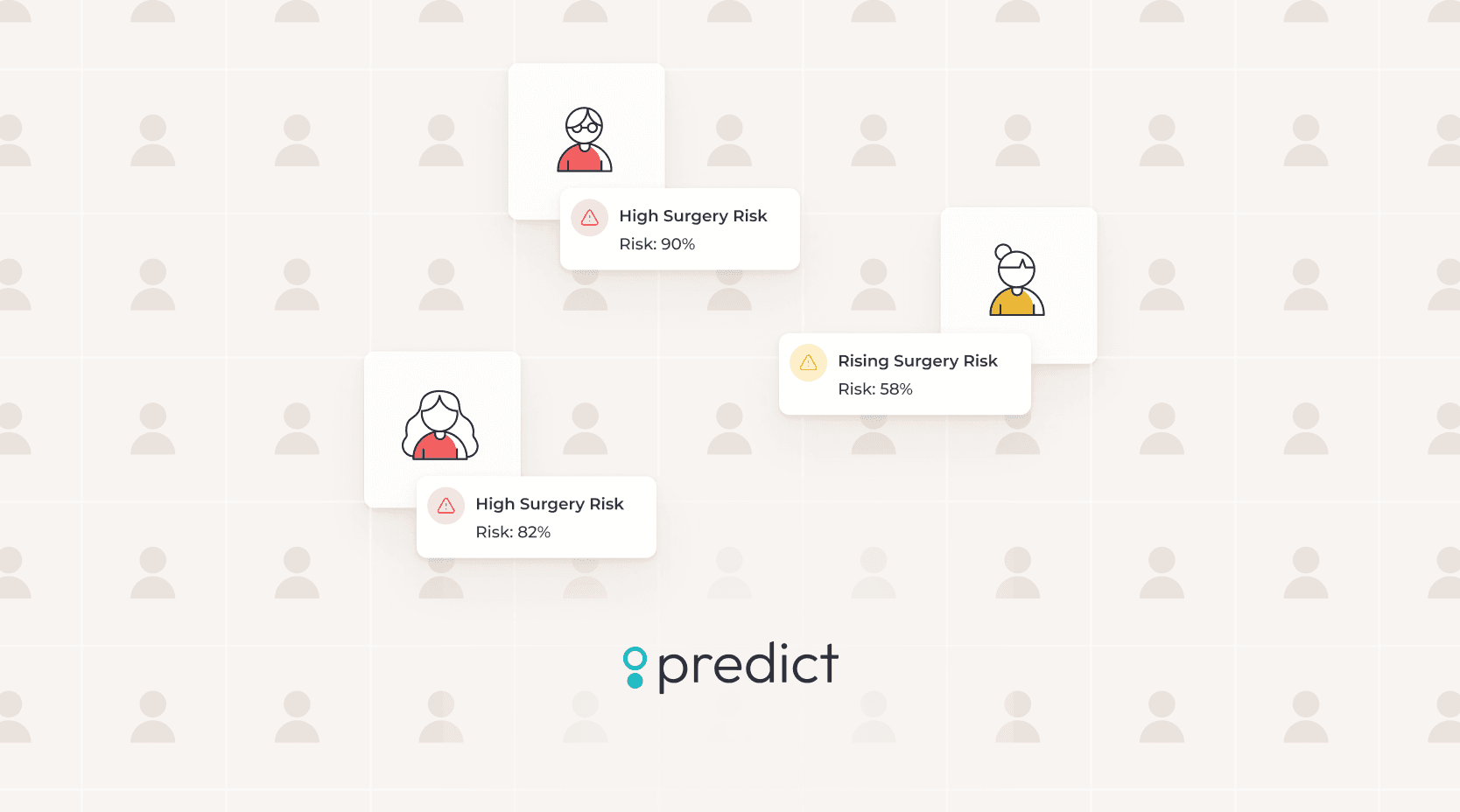 Sword Predict is a new solution that uses artificial intelligence to help reduce unnecessary surgeries by intervening earlier and saving the average Fortune 500 company millions annually on their #1 healthcare cost.
Today we're announcing Predict, the first AI engine using advanced machine learning to identify members who are up to 40x more likely to have surgery, more than 8 months before a decision has been made to operate, to help them avoid unnecessary and costly hip, knee, and back surgeries.
With Predict, Sword Health can use a wide range of healthcare and demographic data to identify, engage and treat members who are at-risk for needing surgery with digital physical therapy, which is proven to reduce surgery intent by 60 percent. Predict will dramatically change how companies – including health plans, employers and labor unions – not only avoid costly surgeries and related impacts, such as time off from work, but also enable healthy, pain-free living without invasive surgeries and fears surrounding resulting opioid usage.
"AI-powered surgery prevention is a major step forward in our mission to solve pain and reduce costs throughout the system. In this economic climate of cost efficiency, helping people avoid surgery while reducing costs for employers and plans is the ultimate win-win. Sword has built an end-to-end solution to help more people live pain-free by starting with less invasive and less expensive therapies." — Virgilio Bento, founder and chief executive officer of Sword Health.
"We are in an epidemic of unnecessary surgery, even though we know that surgery is often not the best way to treat back, knee, and other musculoskeletal pain," said Dr. Vijay Yanamadala, chief medical officer of Sword Health. "Predict will provide critical risk-scoring technology in order to better help members who are at-risk for an unnecessary surgery and then guide them through a customized treatment plan that avoids these invasive procedures."
Specifically, Sword Predict:
DETECTS: Proprietary technology assigns individual risk scores, classifying members based on the probability of an orthopedic or spine surgery. Predict innovates on traditional claims analysis by using significantly more data points, especially those focused on early signals of a future potential surgery.
ENGAGES: Once identified, our clinical team reaches out to members and offers opportunities for less invasive, more effective means of therapy. Our personalized programming and support provides individuals a chance to recover when and where it's most convenient to them.
SUPPORTS: Our "at-risk" member program includes on-demand access to digital therapists and clinicians. Additionally, the program leverages behavioral science techniques, including positive psychology, intrinsic motivation, loss aversion, and planning prompts to boost member outcomes and performance when tailored to member insights.
Learn more about Sword Predict
We offer Predict as an optional, clinical-grade service and will adhere to industry standards to protect employee and health plan member privacy.
Get more information about [Predict]www.swordhealth.com/solutions/predict or request a demo.
SHARE THIS ARTICLE
Get the latest news from Sword