Explained: Why surgery is not always the best option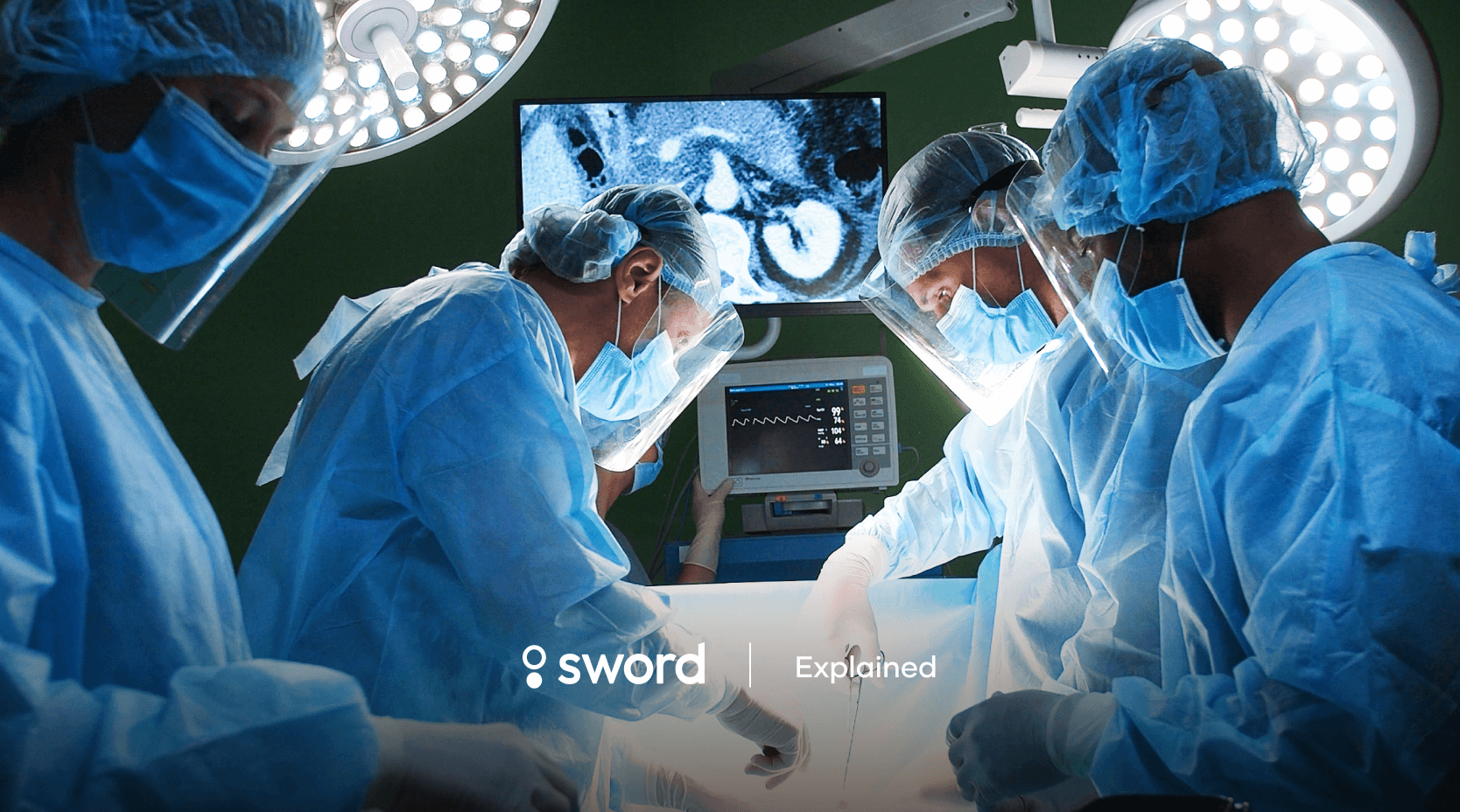 Joel had been struggling with low back pain for years and couldn't find relief. He went to a chiropractor, but the relief he got was temporary, at best. His family doctor prescribed physical therapy, but he wasn't doing his exercises between sessions, so it didn't do much to ease the pain. He was also relying on medication to give him some reprieve. Things got so bad for Joel that he started considering surgery. He didn't want to go under the knife, but felt he was out of options.
If you or someone you love is in the same boat as Joel, you're not alone. One in every two Americans struggles with musculoskeletal (MSK) pain, and low back pain is the single leading cause of disability worldwide. Costs for treating MSK conditions in the United States total almost $200 billion dollars1 - more money is spent treating MSK than on cancer and mental health combined.
The large majority of the cost associated with MSK conditions comes from orthopedic surgeries. The cost of a single spinal surgery, the most common orthopedic surgery in the U.S., averages out at $50,000, and the sobering truth is that between 20 and 40 percent of all spinal surgeries fail.
Yet every year, more and more people opt for the operating table. In 2010, around 5 million surgeries were performed in the U.S., a number which was expected to reach almost 7 million in 2020, prior to the COVID-19 pandemic. Why are people flocking to expensive elective surgeries even if they don't work? And if surgery is ineffective, what options do MSK sufferers have?
The first hard truth: surgery is big business.
In today's healthcare system, elective surgeries - and particularly orthopedic surgeries - are the revenue generators for many institutions. Surgeons are, by training, biased towards surgery, and they are often pressured by their employers to recommend it.
Surgeons also face tremendous pressure from patients like Joel, who come to them desperate for relief. Don't get me wrong: I am not suggesting that surgeons operate on patients who have absolutely no indication for surgery. The reality is that the medical profession is fraught with uncertainty, and the decision to operate is rarely clear-cut. To help with decision-making, surgeons rely on medical imaging (x-rays, CT scans or MRIs) as well as published studies on success or failure rates of different interventions.
The second hard truth: imaging can be misleading.
The practice of using imaging to diagnose MSK conditions and recommend surgery is commonplace: having an MRI increases the probability of getting spine surgery by 34%. This happens because "abnormal" findings are routinely reported in MRIs. Unfortunately, in many cases, results of an MRI can't be trusted.
Studies have shown that more than a third of lumbar MRIs show "bulging discs" even in people without pain, a rate that goes up to almost two-thirds in people with acute low back pain. Importantly, there appears to be no relationship between these "bulging discs" and clinical outcomes in low back pain sufferers.
Other so-called "degenerative" changes in spinal imaging likewise lack any clinical significance. An extreme example of this is a study showing a 19% rate of "degenerative" spinal changes in children! We can find similar examples for several other conditions that frequently end up on the operating table. The fact is, most of the conditions that an MRI picks up are a natural part of the aging process, and don't require surgery to overcome.
The third hard truth: the reimbursement paradox
The healthcare system is complex to navigate, and for patients, it's not always easy to see all the available options. This leaves many patients to choose the treatments that are most easily reimbursed, but not necessarily those that provide the best outcomes.
A striking example of this is low back pain, where physical therapy is proven to be the most cost-effective solution, but is only prescribed or chosen by a minority of sufferers. This is less of an issue for health plans, who can increase insurance premiums to match the demand for expensive procedures, but has become a real problem for employers who have to deal with skyrocketing costs.
The good news: How employers and plans can reverse the trend
In order to reverse the trend of accelerating surgery costs, we need to address the three root causes: lack of appropriate first-line management, overutilization of medical imaging, and pervasive incentives skewed towards surgery. If this is not done, we will keep spending money on imaging and on surgeries that are most likely doomed to fail.
Many innovative employers and plans are leading the charge on this, and are implementing various strategies, from care navigation tools to Centers of Excellence and onsite clinics. But there's more to be done in the area of first-line management: reducing the need for surgery in the first place.
The truth is, invasive and expensive procedures with long recovery periods are far from the only option. In fact, there is compelling evidence to the contrary. Spine surgery, the most common type of orthopedic surgery, fails to provide relief in almost 40% of cases. Failure is so common it even has a name: Failed Back Surgery Syndrome. Likewise, several studies show that many patients suffering from shoulder tendon problems are better off with exercise than surgery. The same goes for knee meniscal repairs, another of the most common orthopedic surgeries.
For the majority of people, a well-designed therapeutic program that combines exercise, education and behavioral coaching can resolve their symptoms and get them back to living a life free from pain.
And this is exactly where Sword Health comes in. Our programs combine these three components to provide MSK care that's convenient, effective and affordable, with the goal of getting people better and keeping them out of the labyrinth that lies ahead. In fact, Sword members are up to 64% less likely to consider surgery (and up to 67% less likely to take medication, which is a topic for another blog post!)
Our newest solution, Sword Predict can even proactively identify, engage, and treat members who are at risk for surgery before they commit. This end-to-end solution provides members with a safer, more effective solution that can save employers millions.
As for Joel, he found Sword just in time. Instead of scheduling the surgery, he strapped on some motion sensors and got started with Sword. With the help of real-time feedback from the digital therapist and accountability and support from his PT, he made his way back from the brink, without going under the knife.
See how Sword can help your people find freedom from pain without resorting to surgery. Request our demo.
1 Kaiser Family Foundation analysis of the Bureau of Economic Analysis Health Care Satellite Account
About the author: Dr. Fernando Correia, M.D.
Dr. Fernando Correia is the Chief Medical Officer at Sword Health, where he leads clinical validation and medical affairs. He is a physician with a specialty in Neurology, and also holds an Executive Masters degree in Healthcare Management.
He co-founded Sword with the firm belief that technology can lead healthcare into a new era, one where high-quality, evidence-based medicine is available to everyone, not just a select few. He also believes that a more humanistic approach to healthcare is needed, and that technology and the human touch can go hand in hand and make each other better.
Fernando received his M.D. from the University of Coimbra and his Executive Masters from Católica Porto Business School. He trained in Portugal and in the UK (National Hospital for Neurology and Neurosurgery and Great Ormond Street Hospital for Children). He lives in Porto, Portugal with his family, where he enjoys playing tennis, reading all kinds of books and savoring a good glass of wine.
SHARE THIS ARTICLE
Get the latest news from Sword