Forbes Honors Sword in Best Startup Employers 2023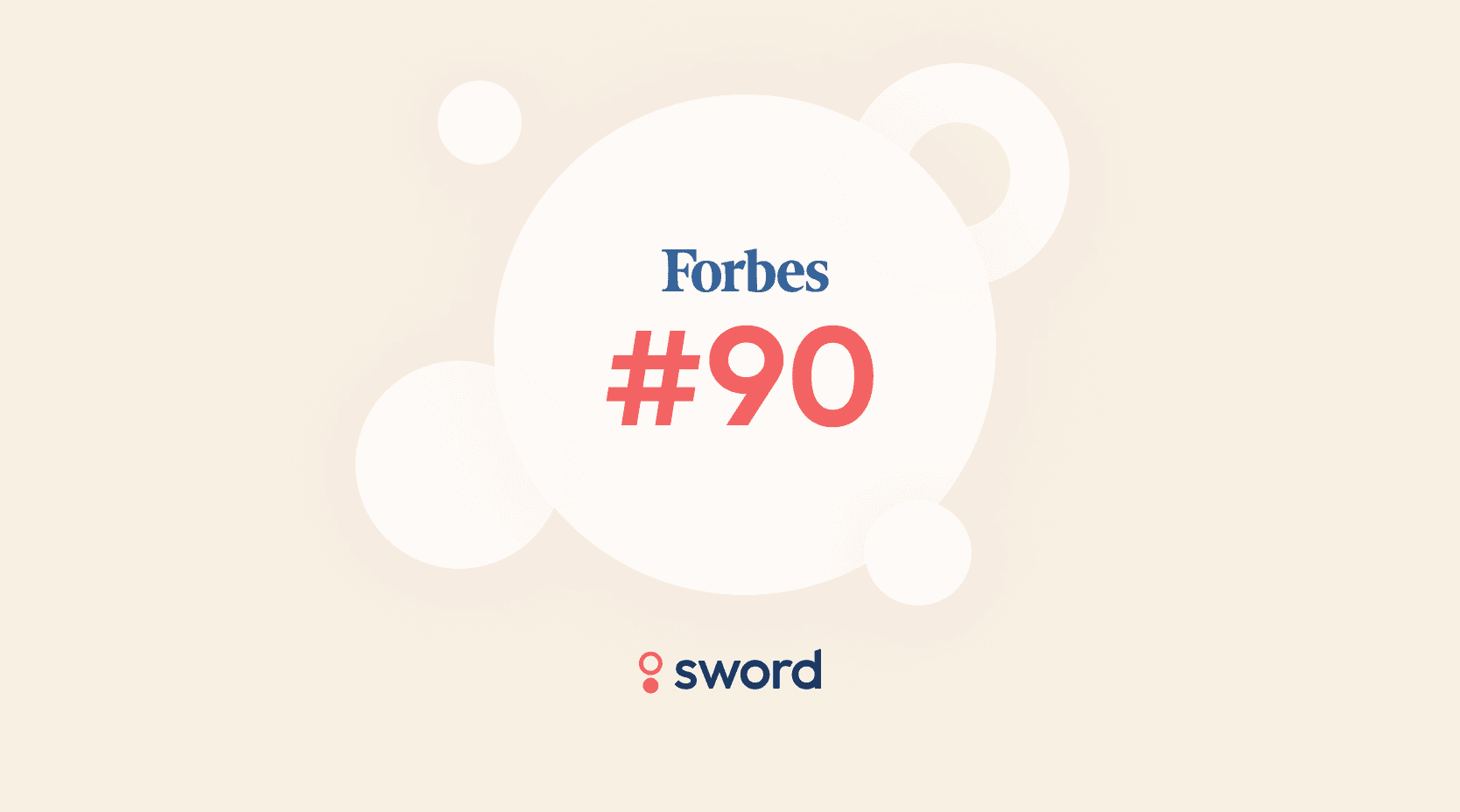 We are thrilled to announce that Sword Health has been named to Forbes' fifth annual list of "America's Best Startup Employers 2023." Ranked at number 90 overall and 6th among health companies, we are honored to be recognized among the top startup companies in the United States that are dedicated to creating a positive workplace environment for our employees.
Forbes' list of "America's Best Startup Employers 2023" is based on a survey of over 2,600 American employers, conducted by market research firm Statista. The survey measured a range of factors including employer reputation, employee satisfaction, and growth.
At Sword Health, we're on a mission to free 2 billion people from pain, and we know that it takes a great team to accomplish that goal. We take great pride in our supportive and engaging workplace culture. Our team is made up of passionate individuals who are dedicated to our mission. From our partnerships with customers to the experience and products with create for our members, we approach everything we do with honesty, responsibility, and competence. Ultimately, this is the fuel that powers our mission and distinguishes our unmatched approach to radical human-centric care.
Being named to Forbes' list of "America's Best Startup Employers 2023" is a testament to our commitment to our employees and our mission. We are proud of what we have accomplished so far. All Swords together are proud to be part of something greater than a company, working with the brightest people, building something that matters.
If you are looking for a job where you can help people to move freely again and live without pain, to help them do the things they love most with the ones they love, come and join us.
SHARE THIS ARTICLE
Get the latest news from Sword