Sword Health recognized as an Employer Wellness and Prevention Leader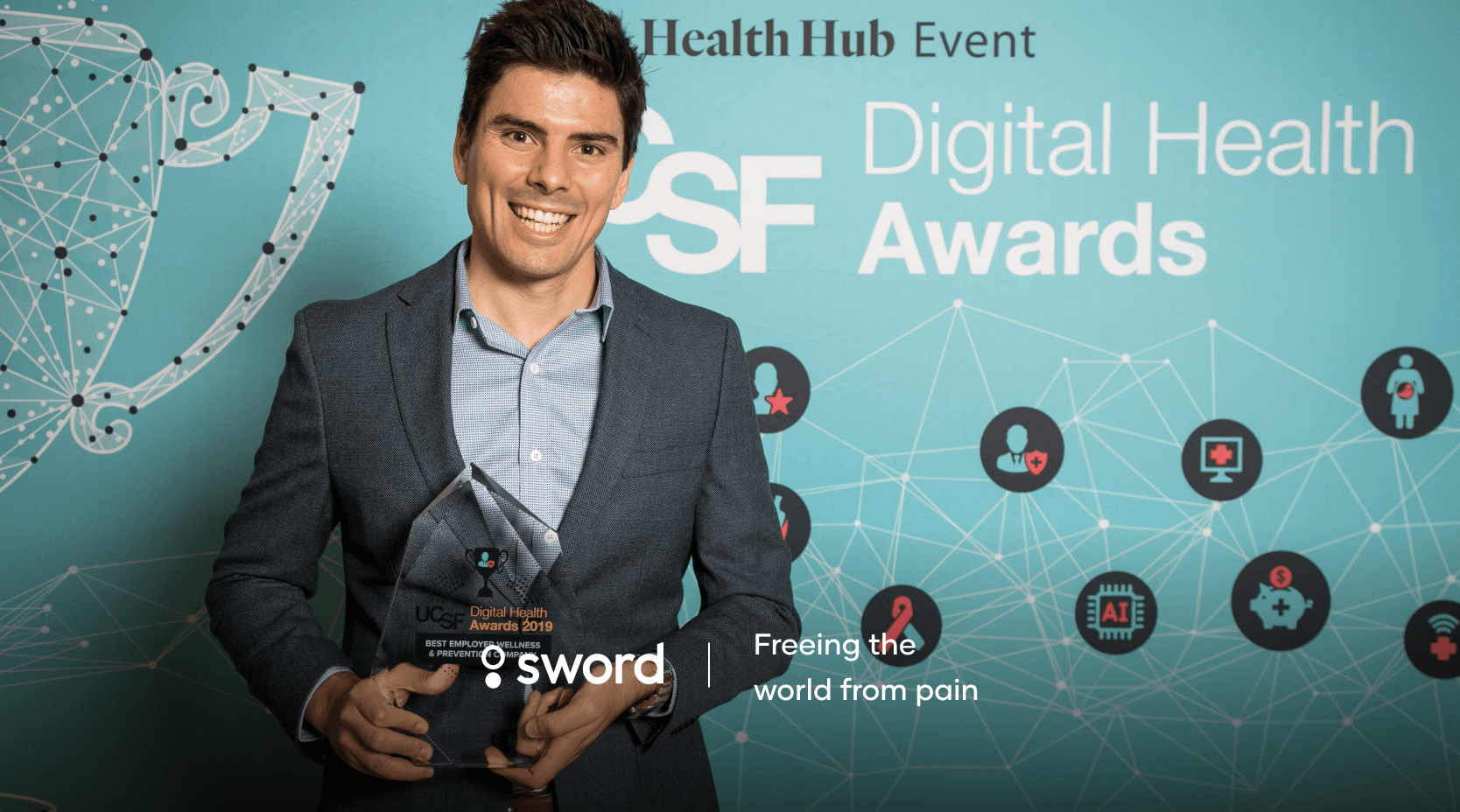 From the very beginning, Sword Health has followed two unwavering principles: we would never compromise our technological quality and we would never jeopardize our clinical validation. We chose these premises because we knew this was the only way to give patients the best possible musculoskeletal care. And we delivered.
Our efforts have been recognized a number of times this year. SWORD was ranked as one of the world's 150 most promising digital health companies at the CBInsights 'Future of Health' conference in New York. We were also featured on Wired's 2019 list of the Hottest 100 Startups in Europe and won honorable mention in Fast Company's World Changing Ideas 2019.
The best Employer Wellness & Prevention solution
Last week, we achieved a new milestone: Sword Health won the Employer Wellness & Prevention category at the UCSF Digital Health Awards 2019. Sword was recognized as the "best wellness or prevention digital health product or solution aimed at employers."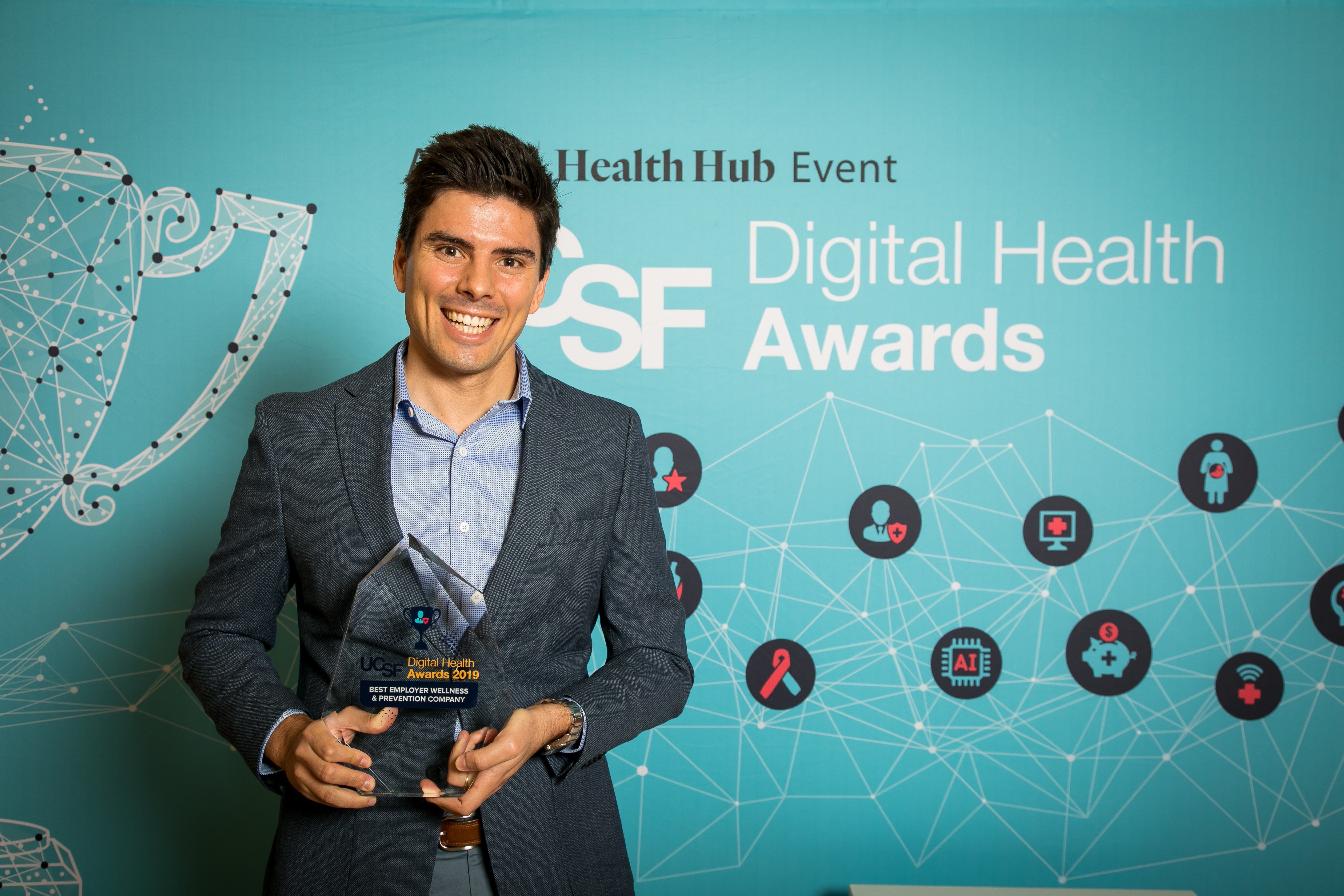 Our Founder and VP of Strategic Business Development receiving the award on behalf of Sword Health
We were picked among more than 500 global entries in the competition by a distinguished panel of judges from the technology sector, healthcare companies, medical professionals, and investors. After a couple of rounds, we were awarded the "best wellness or prevention digital health product or solution aimed at employers." "This award validates Sword as the company that is leading innovation in the musculoskeletal space," said our CEO and founder Virgilio Bento. "To have a jury composed of the most brilliant people working in both technology and health acknowledge our excellence is especially satisfying."
About Sword Health
Sword has developed a ground-breaking Digital Therapist, which has been proven to work more effectively than conventional physical therapy while bringing treatment to patients' homes. The technology is set to make treatment of Musculoskeletal Disorders (MSD), which affects more than half of all Americans every year, affordable to millions of people.
Sword works with some of the biggest self-insured employers and health plans in the world to treat and prevent MSD.
Sword's ultimate goal is to cut the costs of treating MSD by half. More than 50 percent of Americans struggle with MSD, requiring a yearly expenditure of $190 billion, making it the second-largest contributor to healthcare spending.
SHARE THIS ARTICLE
Get the latest news from Sword