2018: SWORD Health's Year in Review and Look Ahead
For SWORD Health, 2018 was the year to dare, to double down on our promise of bringing innovation into the world of physical therapy. So at the dawn of 2019, it's time to wrap up all the things that happened in the past year and to launch some challenges at the year to come.
SWORD Therapy empowers more patients
In 2018, our innovative therapy reached more people and more markets. And the numbers reflect that scale: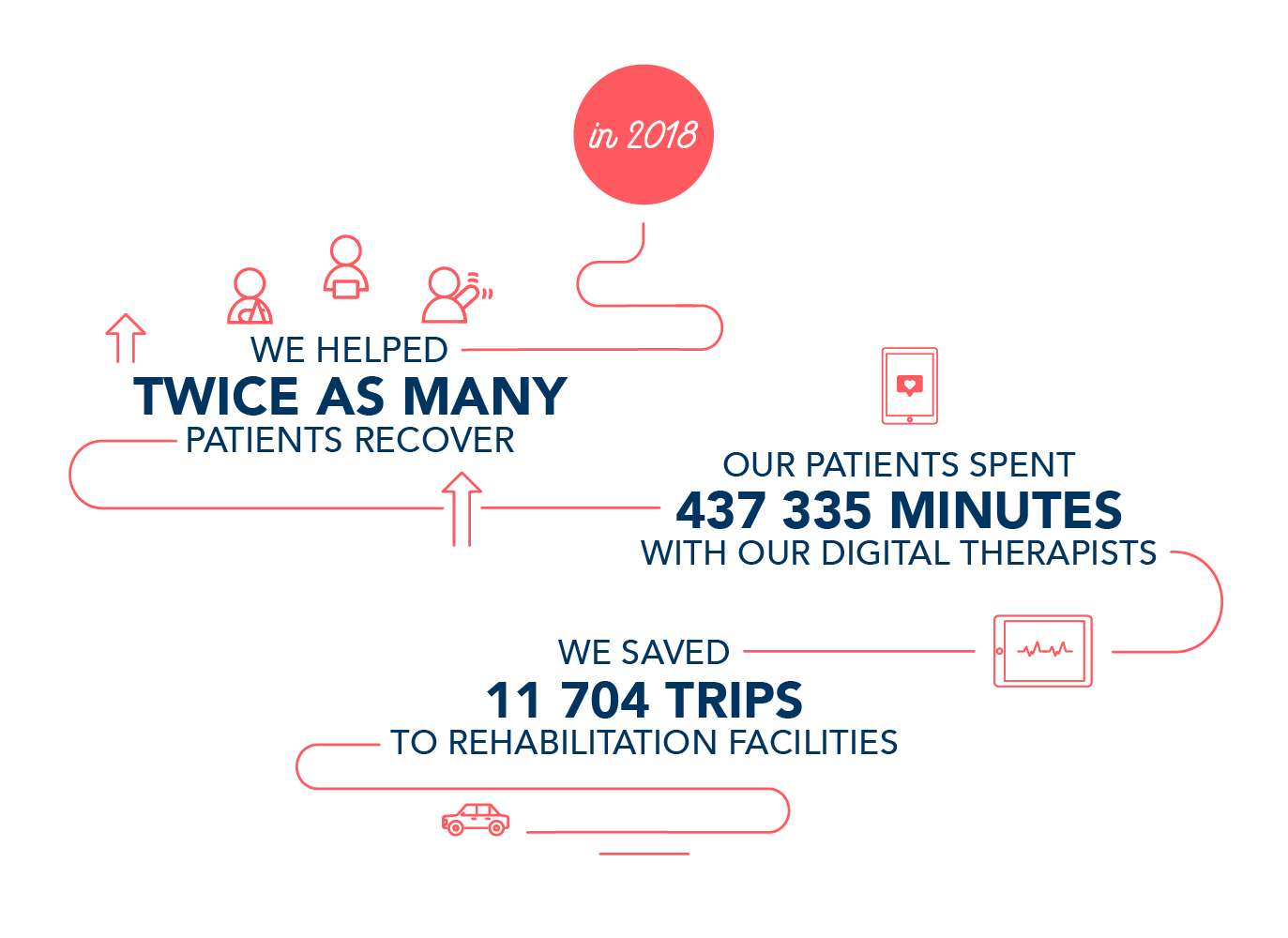 That is triple-digit growth in three different categories: minutes spent in therapy, saved trips to rehabilitation centers and the overall number of patients treated.
Giving patients the ability to recover at home is crucial to keep their motivation high, and it saves them time and effort. This is why these numbers reflect much more than anecdotes around how many trips around the world we saved or how many songs fit into the minutes of therapy we delivered this year. This is patient empowerment happening before us and that is the fulfillment of our core goal.
Our Digital Therapy is the new gold standard of physical therapy
Besides patients' validation, we also topped the year with four studies that demonstrated the clinical effectiveness of our digital therapist. This includes a landmark article in Nature Scientific Report proving our combined Digital Therapist and clinical team approach has better outcomes for patients than a physical therapist working one-to-one with patients. The endorsement of the scientific community strengthened our belief in the difference we are making. This was also the year we closed a seed investment round of $4,6 million that was led by a mix of American and European investors, and we are thrilled to have them with us for the years to come.
New Year's Wishes
We made the best out of 2018, but we are doubling down on that bet again. We leave with the takeaway message from our CEO, Virgílio Bento: "2018 was the year we went from hope, to promise, to reality. For the first time ever, we enabled patients from all over the world to recover in the comfort of their home with our Digital Therapists. In 2019, we'll continue to deliver on our mission to define the next 50 years of the physical therapy world, only now we'll leave an even bigger global footprint."
SHARE THIS ARTICLE
Get the latest news from Sword