Sword Health Announces Appointment of Beverly Anderson to Board of Directors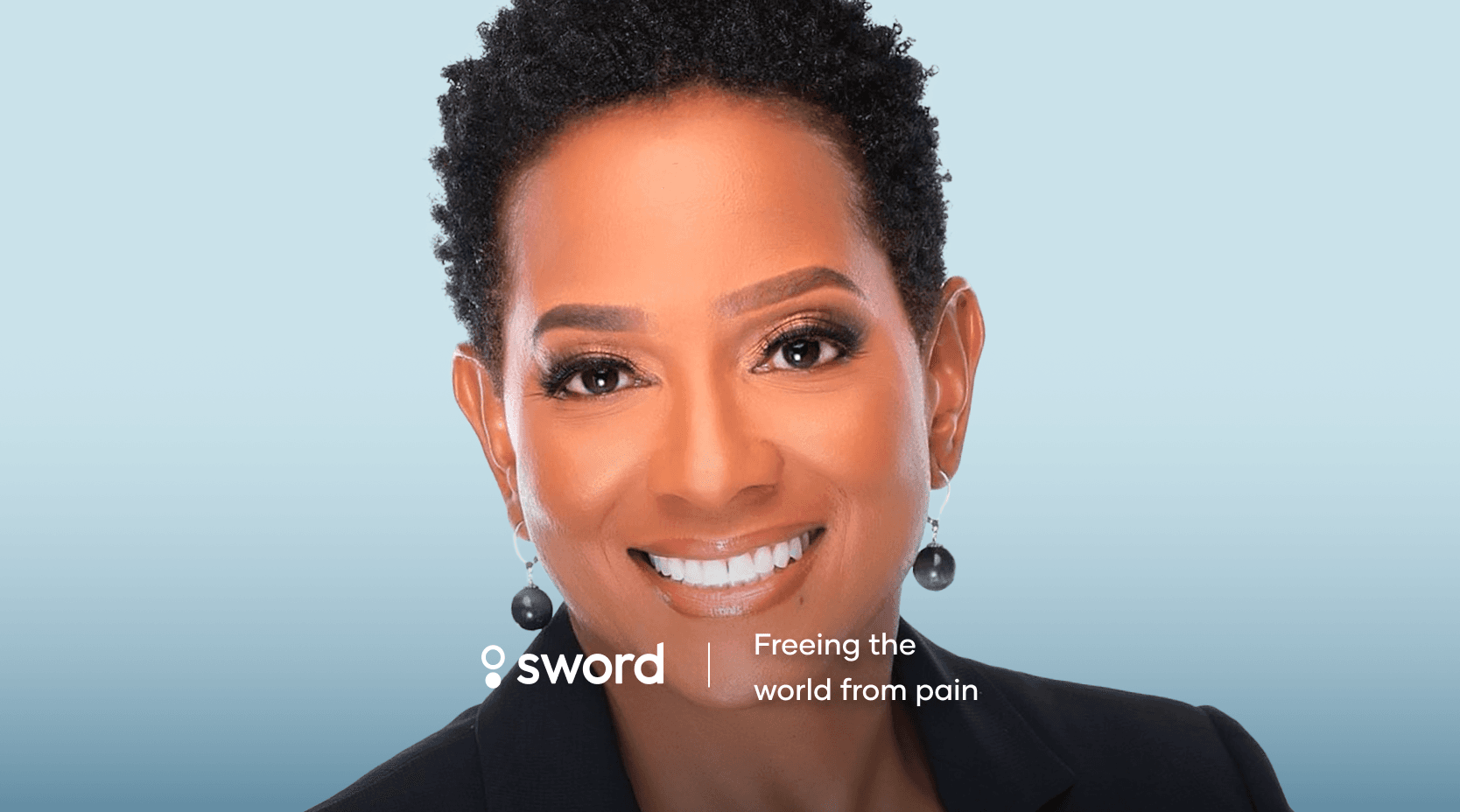 Proven executive brings public company board and top financial institution experience to the health tech startup as it continues to see unprecedented growth.
NEW YORK – June 8, 2023 – Sword Health, the world's first end-to-end platform to predict, prevent and treat pain, today announced the appointment of esteemed executive Beverly Anderson to its board of directors. In addition to her personal passion for Sword's mission, to free people from pain, Anderson brings a career's worth of leadership experience from the world's leading financial institutions.
"We are honored to welcome Beverly to the Sword Board of Directors," said Virgílio Bento, CEO and Founder of Sword. "Her extraordinary breadth of experience, bold and strategic leadership philosophy, and genuine desire to achieve a demonstrable impact on society make her the perfect fit, and I am looking forward to working closely with Beverly as we continue to serve our members and pursue our mission to free the world from pain."
Anderson is the President and CEO of Seattle-based BECU where she leads the country's fourth largest credit union with nearly 1.4 million members and $28.8 billion in assets. Anderson has extensive experience building businesses, driving growth and innovation, and delivering significant results across the financial services, payments, and fintech industries. Prior to joining BECU, Anderson held roles at Equifax, Wells Fargo and American Express. Black Enterprise magazine recognized Anderson as one of the Most Powerful Women in Corporate America in 2019. Anderson also serves on the Expedia Board of Directors where she provides critical strategic advice to senior leaders to transform Expedia's technology, data, business model and customer experience strategies as the future of travel evolves. Anderson received her MBA with distinction from Harvard Business School and served as co-president for the Harvard Business School African-American Alumni Association, during which time she received the Kenneth A. Powell Award for Professional Achievement.
"Sword is leading the way in creating a pain-free future for us all and I am proud to be joining the board of directors at such a pivotal moment of growth for the company," said Anderson of her appointment. "The Sword mission aligns with my personal and professional passions, and I look forward to working alongside Virgílio and the rest of the board in supporting a company that is leading the way for health tech innovation and mission-driven work."
Anderson's experience working with the top financial institutions as well as her tenure on the board of a publicly traded company make her uniquely positioned to help guide Sword in this season of hyper-growth and transformation in the highly regulated healthcare industry.
About Sword Health Sword Health is on a mission to free two billion people from pain as the world's first and only end-to-end platform to predict, prevent and treat pain. Delivering a 62% reduction in pain and a 60% reduction in surgery intent, Sword is using technology to save millions for its 2,500+ enterprise clients across three continents. Today, Sword holds the majority of industry patents, wins 70% of competitive evaluations, and has raised more than $300 million from top venture firms like Founders Fund, General Catalyst, and Khosla Ventures. Recently recognized as a Forbes Best Startup Employer, Sword has become the fastest-growing pain solution since going to market in 2020. Ask for a demo today!
SHARE THIS ARTICLE
Get the latest news from Sword