Sword Health Is the First Digital Care Company with Clinical Validation for Acute MSK Pain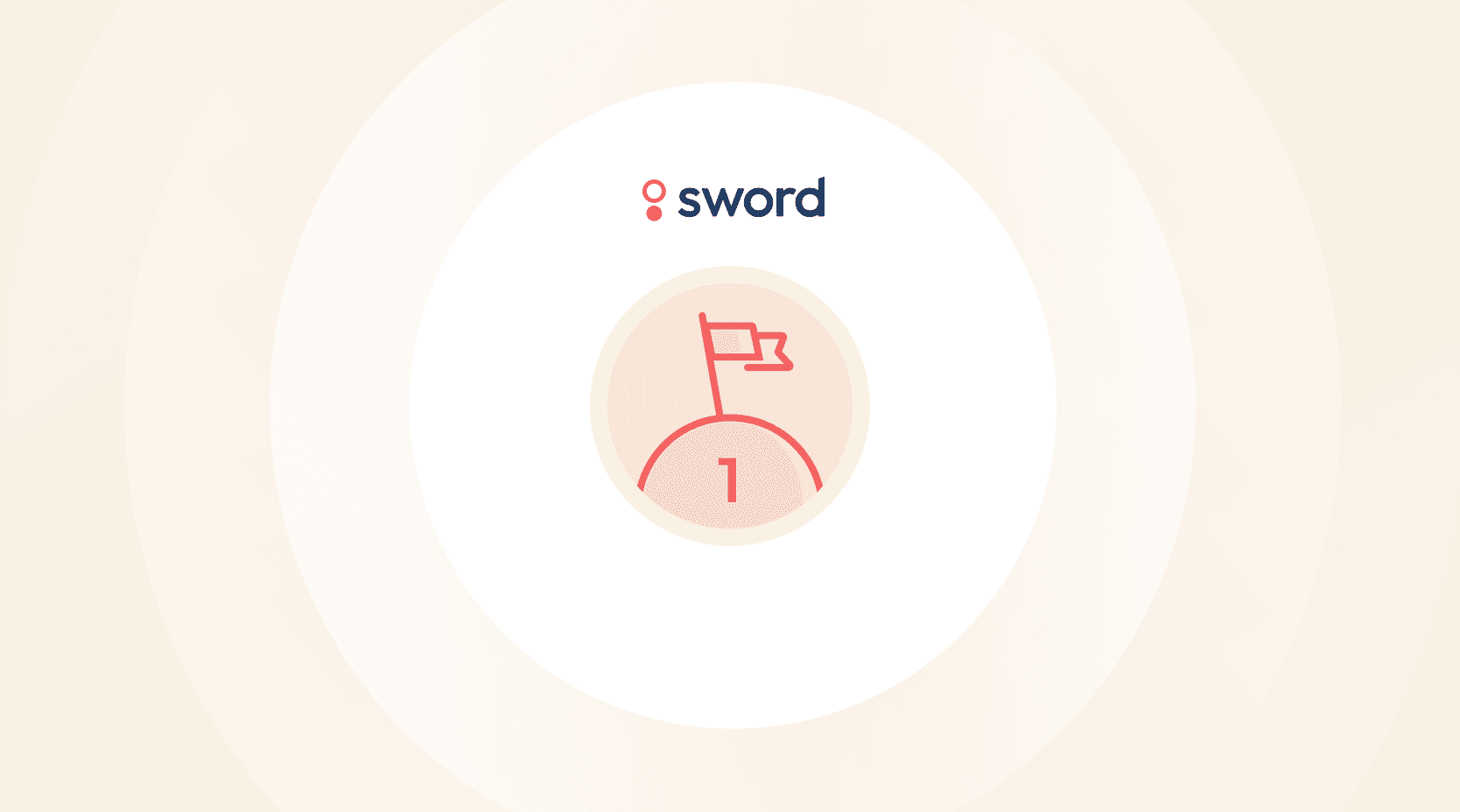 Since our inception, Sword Health has been committed to providing the most clinical-grade digital musculoskeletal (MSK) care in the world.
Clinical validation is one of the most important ways to differentiate and value our solution in the marketplace. Our clinical results give companies the most confidence that we are delivering the best possible MSK care for their employee populations.
This past week, two peer-reviewed studies published in separate medical journals demonstrated the same conclusion: Sword is the most clinically effective digital solution for acute MSK disorders currently available anywhere.
In fact, we are the only digital MSK care company whose acute MSK programs have been validated in peer-reviewed papers.
What's especially notable about these most recent studies is that they were conducted on real-world cohorts of acute MSK pain sufferers who exclusively used the Sword digital platform as a core part of their physical therapy rehabilitation.
Published in BMC Musculoskeletal Disorders, the first study involved a cohort of 343 patients who started the Sword program, of which 300 (87.5%) followed through to completion. This represented the first longitudinal study demonstrating the feasibility of a digital care program for patients with acute MSK conditions involving several body areas. The study also benefited from a large sample size, the wide range of MSK conditions studied, the breadth of outcomes measured, and a very high retention rate and adherence level.
The overall results were quite impressive. As a group, the patients experienced a 64.3% drop in pain. Marked improvements were also noted in all secondary outcomes: 82% reduction in medication intake, 63% in surgery intent, 40% in fear-avoidance beliefs, 54% in anxiety, 58% in depression, and 79% improvement in overall productivity. The ​​mean patient satisfaction score was 8.7 out of 10.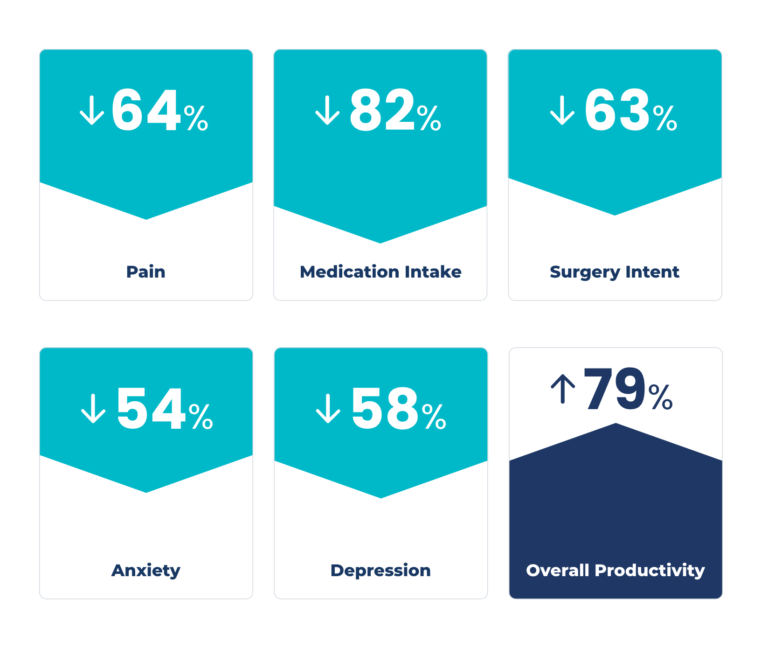 The second study, published in the Journal of Pain Research, demonstrated equally impressive results. This one followed 296 SWORD patients with chronic shoulder pain, with 234 (79.1%) completing the intervention. Patients saw a pain reduction of 54.8%. They also experienced a 44.1% drop in medication intake, 55.5% in surgery intent, 37.7% in fear-avoidance beliefs, 50.3% in anxiety, 63.6% in depression and 66.5% in overall productivity. Patients gave SWORD a mean satisfaction score of 8.7 out of 10.
With these clinical studies, Sword becomes the first and only digital MSK care provider to demonstrate outstanding clinical outcomes in acute MSK conditions, and continues to demonstrate the highest completion rates of all companies in this space.
These studies are available to read at BMC Musculoskeletal Disorders and at Dovepress. This industry-leading clinical support follows a number of important announcements, like our series D funding, our introduction of Sword+, which gives Sword Health the industry's first end-to-end MSK care platform, and our best-in-class ROI of $2472, certified by the Validation Institute.
SHARE THIS ARTICLE
Get the latest news from Sword