2020: Sword Health's Year in Review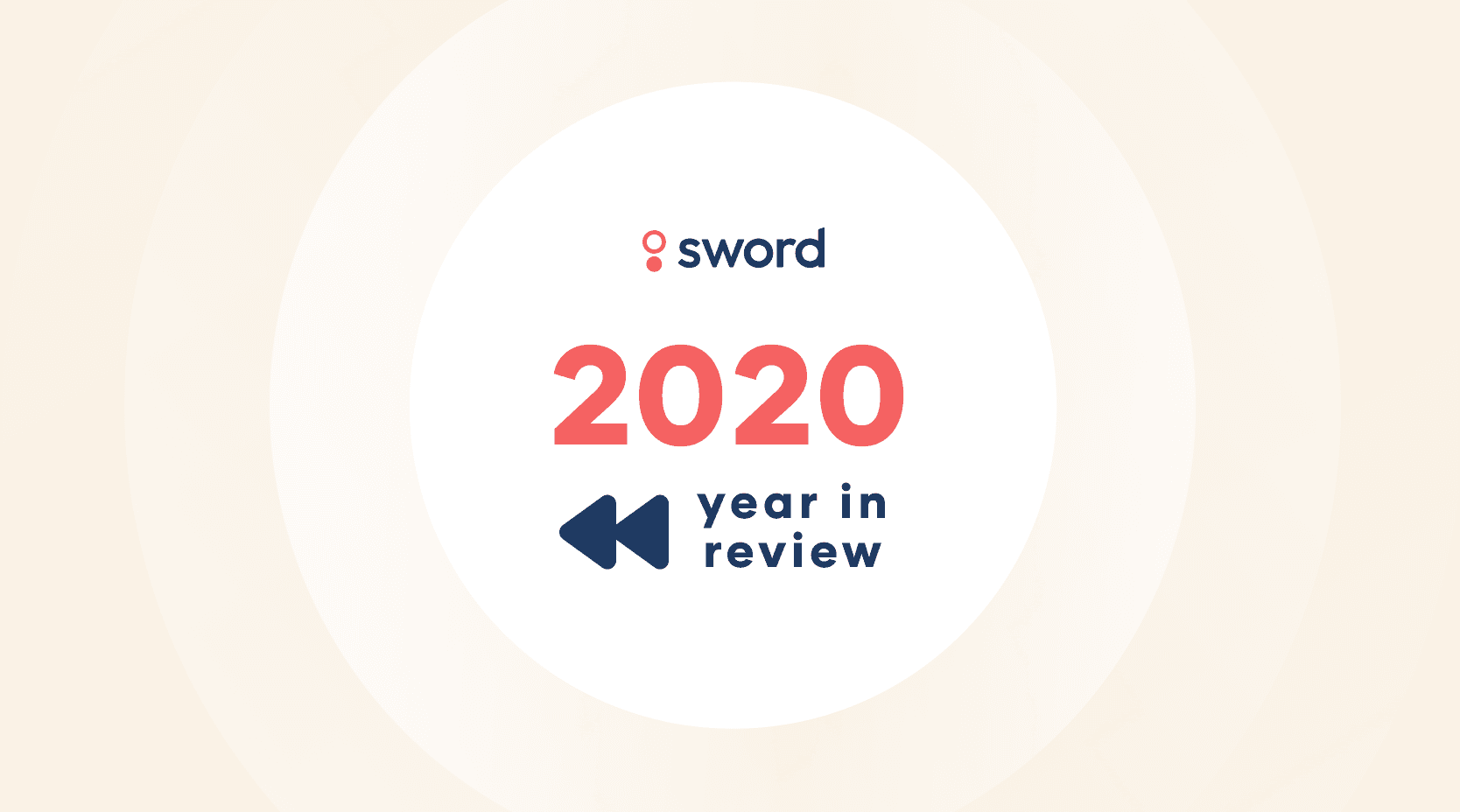 2020 was a big year in digital health. With a pandemic disrupting every corner of the globe, American employers and health plans were forced to accelerate the shift to digital solutions that had been growing in the U.S. for several years. For Sword Health, 2020 was an opportunity to establish ourselves as a new leader in the digital musculoskeletal (MSK) market in America, and we're proud to say that we did that, and much more.
Here are some of our highlights from 2020...
We helped thousands of members overcome their MSK pain.
We unveiled Sword to the US market in January 2020, merely weeks before the COVID-19 pandemic swept across the nation. As with all companies, we have had to adapt to this new reality.
When the country started closing down in March, workers moved their offices to their homes, leading to surges in MSK complaints. At the same time, PT clinics closed and hospitals delayed or suspended elective surgeries and other programmed activities. Increased demand met decreased access. A perfect storm was created.
Predictably, the unfortunate trends caused by COVID-19 drove a dramatic rise in adoption of tele- and digital-health solutions. A survey by the Business Group on Health found that 71% of large employers introduced telehealth and virtual care offerings for their employees in response to the pandemic.
Sword's virtual physical therapy program was the perfect fit for employers and health plans that needed to provide a digital solution — an option that helped members reduce pain, cut out opioids and avoid surgeries, all from the comfort of their home. For example, one client, Concordia Plans, knew they had to move fast at the beginning of the pandemic, so we partnered with their benefits team to launch our program a mere 15 days after signing the contract. Read more about how Concordia members cut their MSK pain in half by downloading our case study or watching this webinar.
All told, our PTs delivered over 2 million minutes of physical therapy, over 100,000 physical therapy sessions, and brought virtual care to 5x more members than any previous year in Sword's history. All this contributed to 8x revenue growth, making Sword the fastest-growthing MSK vendor in digital health.
We solidified our position as the most comprehensive MSK solution.
Quality virtual care is not only achievable, but can be more effective than the in-person standard as demonstrated by our clinical studies. But to really solve the MSK problem, digital solutions need to tackle as many conditions as possible to serve the needs of diverse populations.
We became the first sensor-based virtual MSK care provider to treat wrist conditions, adding to our extensive suite of therapies for neck, lower back, elbow, shoulder, hip, knee, and ankle pain. We also added a structured Cognitive Behavioral Therapy program developed by psychiatrists and psychologists, called "Strong Mind, Stronger Body," to help our members build the right mental habits to deal with their conditions and improve not only their physical health but also their mental health.
We welcomed new partners and directors to our growing team.
Sword's network of partners grew this year as well. We were honored to welcome Karin Ajmani to our Board of Directors and Brian Marcotte to our lead Client Advisory Board, amongst others. We also announced a partnership with Welltok's Connect Partner ecosystem and another with Bridge Health, to both prevent unnecessary procedures and provide a continuum of excellent care before and after surgery.
We continued our investment in the security and privacy of our platform.
We became the most certified and secure digital provider of MSK care in the United States. Along with our FDA-listed class II medical device, we earned Certified Status for Information Security by HITRUST, and completed our Service Organization Control (SOC) 2 Type 2 examination with zero exceptions. We're the only MSK provider in the space to be awarded all three.
We leaned into and leveraged our virtual roots.
The Sword program has been digital since day one, but 2020 forced us, like everyone else, to operate in an entirely virtual world and embrace Zoom. We hosted a series of webinars to share the benefits of our solution and our member success stories. We redesigned our live booth experience with virtual booths when all conferences went digital. Despite not being able to shake anyone's hand, we gained a lot of momentum throughout the year but we're definitely looking forward to seeing all of you at our booth, breakout session, or happy hour mixers in the future. Who knew you could miss hotel rooms, airports, and Ubers?
The work paid off and our prospects, industry, and the media took notice.
We're pretty excited that so many employers and health plans, including several Fortune 100s, decided to partner with Sword as their MSK provider in 2020. With more attention and success came accolades that we were very honored to receive. Sword was recognized as a Top 3 Wellness Service on Inc.'s Best in Business List, was selected as a finalist at UCSF Digital Health Awards in the Employer Wellness category, and was featured in Healthline, the NYPost, and Forbes.
Looking forward to 2021...
There is a lot of work still left to do. We recently surveyed over 1,000 adults and were surprised that a staggering 80% of respondents claimed to be suffering from some kind of MSK pain. We expect that employers will continue to look to digital solutions as a way to help their people find the care that they need. In line with that expectation, the Business Group on Health recently reported that 52% of employers they surveyed have made the implementation of virtual care solutions their top priority for 2021.
Virtual MSK care is here to stay, Sword is at the forefront of this change, and we're ready to meet the needs of the millions of people fighting MSK pain in America. In 2021, we will continue to expand our list of therapies, develop and implement integrations with partners, and build the most comprehensive and effective MSK solution on the market. We hope to serve you soon.
SHARE THIS ARTICLE
Get the latest news from Sword