Adding Value to Employee Benefits: How Sword Health Can Improve Your Workforce Wellbeing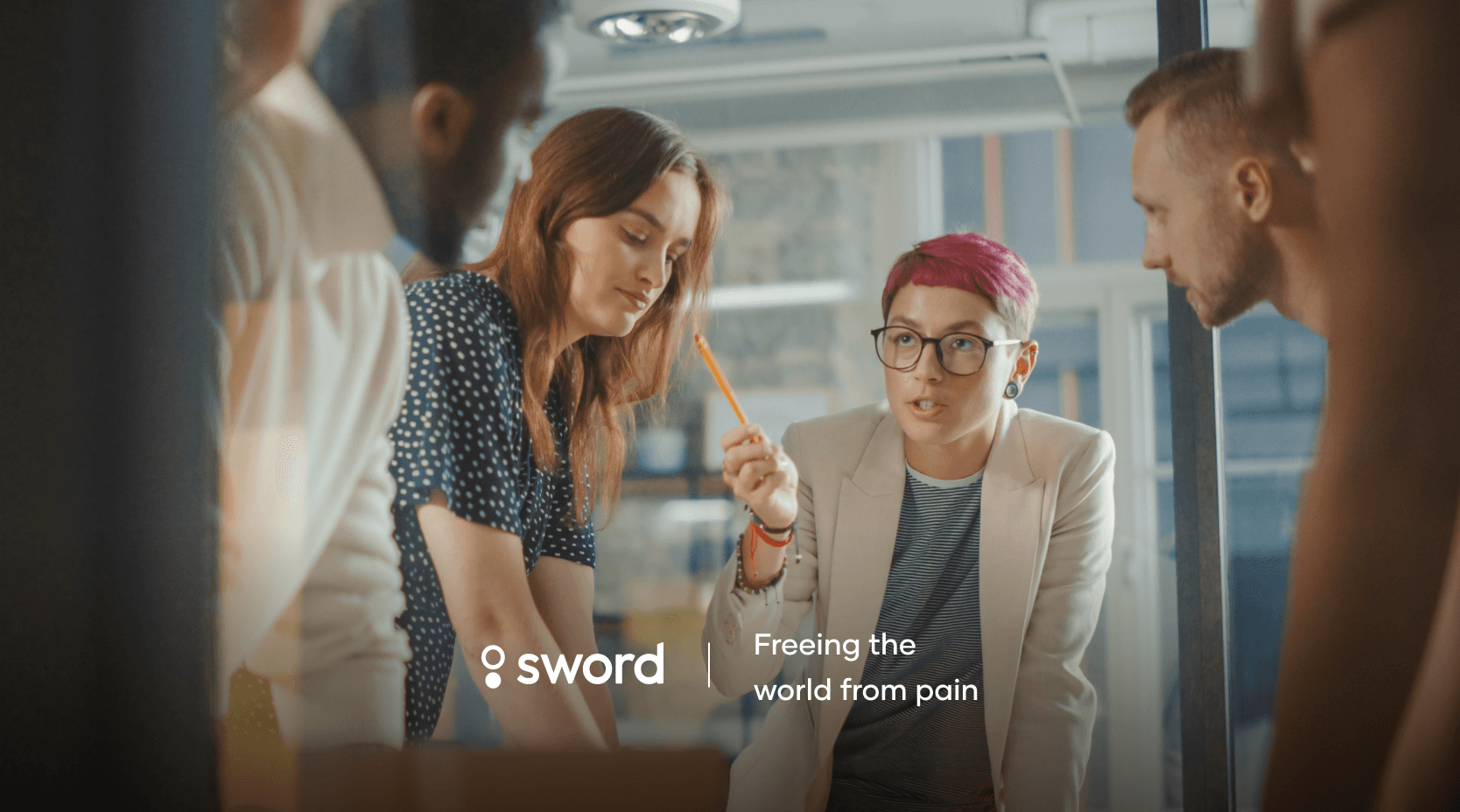 When we feel supported, we can focus on what matters. This is why employee benefits are so important to keep your team motivated and engaged. And a well-rounded benefits package should anticipate something your workforce will eventually need: musculoskeletal care.
MSKs, the #1 driver of employers' healthcare costs in the US
In the latest Large Employers' Health Care Strategy and Plan Design Survey, musculoskeletal conditions (MSKs) came in at the top spot — above cancer, diabetes, and cardiovascular conditions — when participants were asked about specific disease classes driving up their healthcare costs. MSKs include low back, neck and shoulder pain, and hip and knee disorders.
Within the working population, MSKs are responsible for 34% of all lost workdays. Plus, an employee with a musculoskeletal condition costs 2.3x more than a healthy employee. In addition to this financial impact, MSKs take a personal toll on affected workers, from not being able to work to facing the risk of opioid abuse and surgery.
How Sword Health elevates employee benefits
Along with the need to tackle musculoskeletal conditions in the workplace, 38% of large employers are considering the implementation of virtual solutions for MSK care over the next years. Sword Health meets both the need and the want, providing the first and only clinically proven digital physical therapy solution that outperforms human therapists, lowers healthcare costs, and keeps patients highly engaged.
We take MSK care to a whole new level
Sword Health developed the first digital MSK care solution that allows participants to independently perform their sessions at home while being remotely monitored by a clinical team.
At the same time, we foster continuous education and behavioral coaching, so participants not only get better but stay better. We ensure they learn more about their condition, feel confident about their program, and change habits and behaviors to prevent or decrease the risk of further MSK problems.

Our approach has shown to be faster and overall more effective than conventional physical therapy, and a reliable long-term solution.
We lower medical spend with MSK by as much as 30%
Sword Health's digital solution cuts direct and indirect costs in musculoskeletal care by as much as 30% — without ever compromising quality.
We tackle the most frequent MSKs, including chronic pain, post-surgery, and injury care. With us, employers only need one solution to cover the MSK problem in their workforce. Our programs to manage back and joint pain have shown to dramatically reduce pain, opioid consumption, and surgeries, saving thousands of dollars in unnecessary drugs and procedures.
When it comes to rehabilitation, our digital approach saves up to 55% of costs by reducing overall physical therapy spend, cutting out transportation costs, and getting employees back to work sooner than with conventional care.
We provide a highly engaging solution
With conventional physical therapy, almost 50% of patients quit their treatment after only four sessions. From transportation and scheduling constraints to not being confident about their own treatment, there are many barriers to patient adherence.
Because we allow participants to perform their sessions at home, we've made musculoskeletal care more accessible and convenient to everyone, from people in remote areas to the ones juggling hectic schedules. And since we assign a licensed physical therapist to each participant, support and encouragement along the way are guaranteed.

Our participants' feedback speaks volumes about our approach, showing that Sword Health programs are highly engaging and can keep people motivated through the end.
We enable a seamless implementation
Healthcare is complex and employee benefits must not add to that complexity but must make it simpler. We do this by integrating seamlessly into care navigation platforms and enabling a frictionless deployment of our innovative therapy solution.
We also tailor our programs to each person's individual MSK journey and promote the use of second medical opinion services as well as cross-referencing to other solutions as needed.
SHARE THIS ARTICLE
Get the latest news from Sword