Inside Sword: From Advisor to Patient to Advocate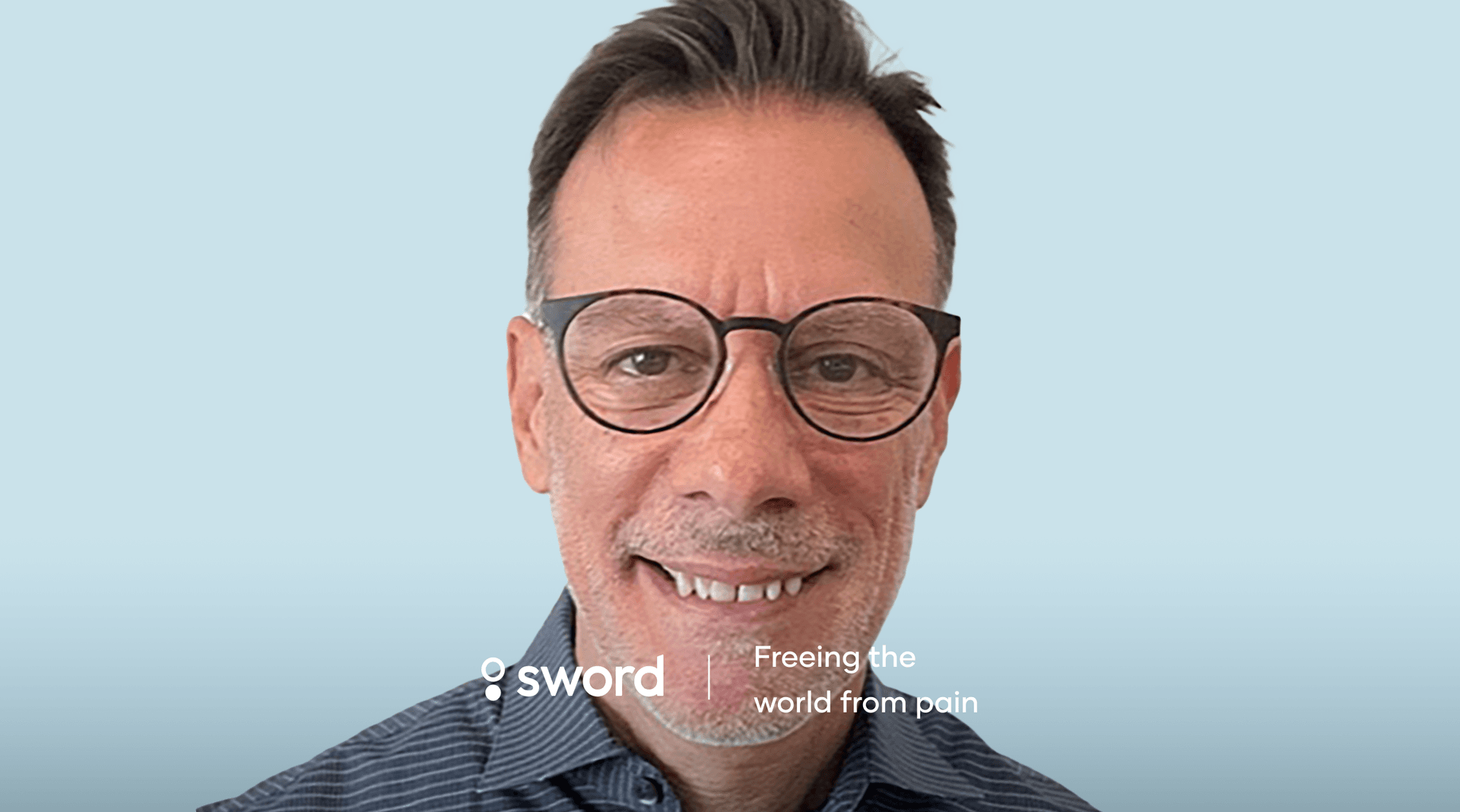 In 2020, Brian Marcotte joined Sword Health's advisory board, committing to help us achieve our mission to free two billion from pain. As the former President and CEO of Business Group on Health, Brian is no stranger to innovative health and benefit solutions. His pivotal connection to Sword reinforces our mutual drive to transform healthcare systems, and patient access to them, across the globe.
But Brian isn't just a Sword advisor. He's a member, too. In fact, having enrolled in Sword two years ago, he now believes our "clinical approach to digital physical therapy is superior to any other solution in the market" – and he's passionately advocating for it as a "win-win" solution for companies and their people.
"I had a nagging, chronic back problem for years and tried to manage it through stretching and over-the-counter painkillers. While working out in June of 2021, however, I did something to trigger pain to the point where my range of motion was severely limited; just standing up first thing in the morning was enough for me to catch my breath.
I engaged with Sword Health as a patient to address my chronic back pain and to learn what I could do to prevent a recurrence in the future. As an advisor, I also saw this as an opportunity to experience Sword's service firsthand.
My digital physical therapy experience began with a questionnaire and an initial consultation with my physical therapist (PT) (#MeganHill) who also managed 100% of my physical therapy. She observed me perform a series of requested movements, asked me questions about my back pain and my goals, and formulated my treatment plan. She educated me on the cause of my pain and how we would address it through therapy. A few days later, my Sword kit, which included sensors and a tablet, arrived at my home.
Activating the tablet was intuitive and easy. The movement tech and digital therapist (the avatar which demonstrates how to perform every therapy session) ensured I did my exercises correctly. If I didn't, I received real-time feedback from the digital therapist to correct me in the moment. My PT measured my progress, pain threshold and mental health after each session. If I missed a session, if my pain threshold was higher, or my range of motion was limited or I didn't complete my therapy, my PT would ping me to check in and adjust my therapy on the fly when necessary. The dynamic interaction with the avatar and my PT drove my engagement and adherence to proper form. I met virtually with my PT, Megan, as needed.
At the end of four months of therapy, my results have exceeded my expectations. I have been pain-free now for a year and a half with much improved range of motion and core strength. I have incorporated all I've learned into my daily workouts to prevent a recurrence of my back issue in the future. A huge thank you to Sword and Megan Hill.
Sword Health is the only solution in the market that is 100% PT-driven and can treat all the major joints for chronic pain and post-surgical rehab. In addition to the convenience of doing your therapy when and where you want, you are guided by motion sensor technology as the digital therapist ensures correct and consistent adherence to clinical guidelines. The combination of convenience, dynamic interaction and PT management drives engagement and ensures progress. As an example, nearly 50% of Sword patients did their therapy on Christmas Day 2021.
Sword also just launched Sword Predict, an AI solution that can help detect at-risk members before they become surgical candidates and provide them with digital physical therapy to avoid unnecessary, invasive surgeries. Predict is a game changer because it can reach members in 'moments that matter,' the most effective way to drive engagement.
Today, musculoskeletal (MSK) conditions are one of the top two drivers of healthcare costs for employers. With the costs of medical care expected to surge in 2023 and 2024, Sword Health's consumer-centric, PT-driven clinical approach and demonstrated ROI is a win-win solution for companies and their employees."
Ready to discover how to free your people from pain? Request a demo.
SHARE THIS ARTICLE
Get the latest news from Sword