Tackling the #1 driver of employers' health costs: MSK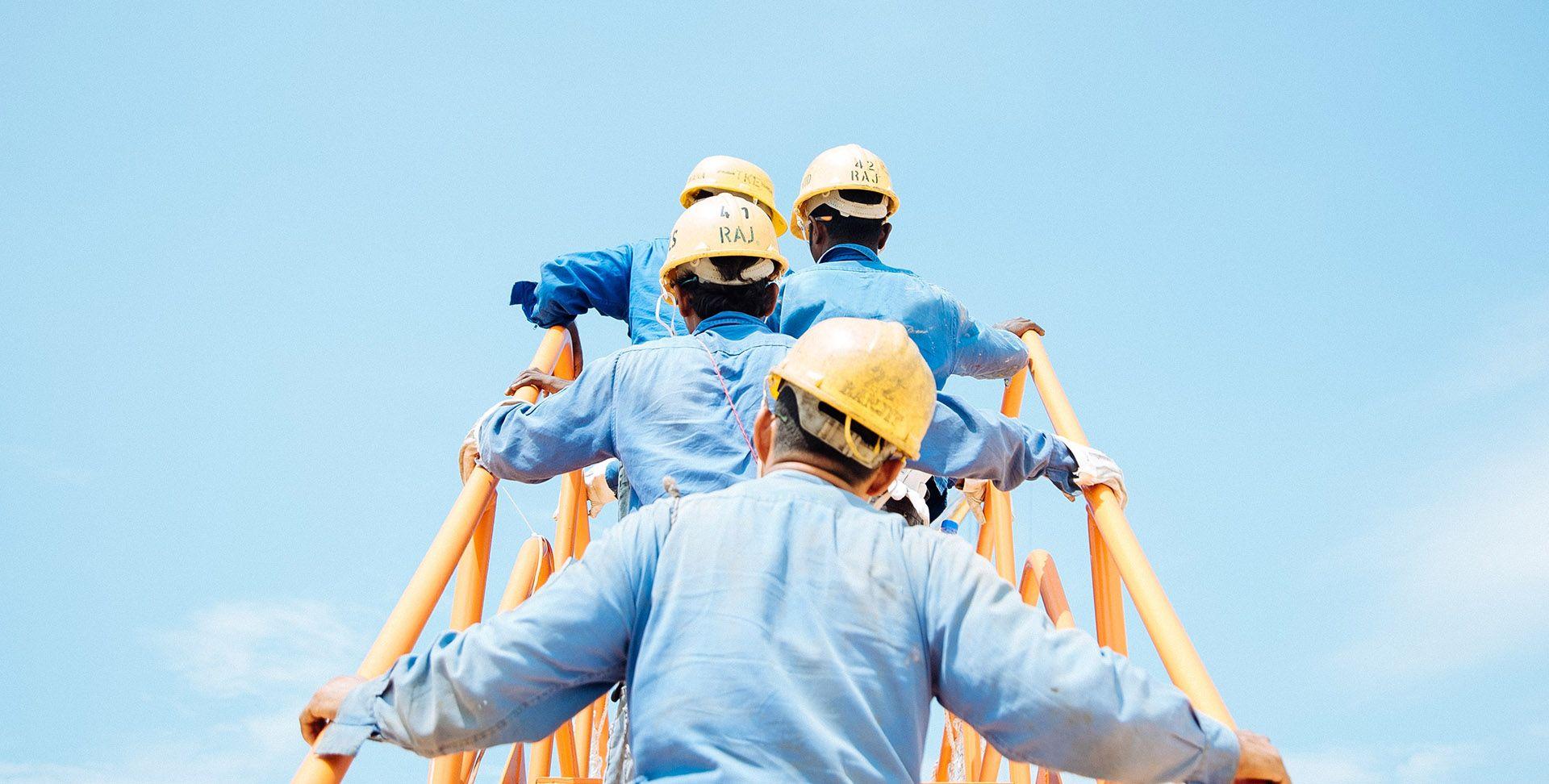 The phrase 'musculoskeletal disorder' may not ring a bell — but the feeling might. The term refers to any type of pain in the muscles or joints, from chronic pain to injuries to post-surgical pain. Many of us have suffered from a musculoskeletal (MSK) issue at some point in our lives. In fact, one in two Americans is struggling with an MSK condition right now. And it's causing economic ripples, especially in the workplace.
MSK care is now the highest health cost for employers
All this pain is costing us, in more ways than one. With $190 billion dollars spent every year on musculoskeletal disorders alone, it comes as no surprise they were ranked as the top condition impacting healthcare costs by almost half the participants of the 2020 Large Employers' Health Care Strategy and Plan Design survey. MSKs were also among the top three cost-driving health conditions of 85% of the employers.
The strain MSKs put on employers and employees is clear. But how exactly do they affect your organization's health costs? And how can you manage these costs without jeopardizing quality of care? Let's dive into these questions.
How does MSK care impact medical costs?
The economic burden of MSK results from two types of costs: direct medical costs and indirect costs.
Direct medical costs, as the name suggests, are the costs of treatment, such as surgery, imaging, drugs, and therapy. Indirect costs, on the other hand, typically consist of lost wages, worker replacement, and reduced productivity. Some of these costs - such as the effects of 'presenteeism' - are difficult to quantify, but can have a real impact on your company's performance.
MSK creates a costly, redundant cycle of surgery, imaging, and pain medication
People struggling with MSK go through a series of distressing events to manage their pain. They typically start off by visiting their primary care doctor, who then refers them to a specialist, and sometimes also prescribes pain-relief medication. The specialist often requires diagnostic imaging to assess the need for surgery. In the end, whether the person goes through surgery or not, physical therapy is frequently the last cumbersome and time-consuming step towards rehabilitation.
Alas, their journey seldom ends here, and they find themselves starting it all over again. For example, 20% to 40% of back surgery patients report having the same or increased pain one to two years after their surgery. This phenomenon is so common it even has a name — Failed Back Surgery Syndrome.
The sum total of this vicious cycle amounts to around $190 billion a year in MSK spend alone — and a major slice of this cost pie is on the employer's plate.
MSK leads to lengthy sick and disability absences
Between bed days due to chronic pain or days away from work while recovering from surgery, musculoskeletal diseases lead to more lost workdays than any other condition.
MSK accounts for more than 216 million missed workdays, more than four times as many as depression patients. They also report six times as many bed days as people with depression and circulatory conditions, totaling more than 752 million bed days due to back and joint pain. Add worker's compensation into the mix, and you can see how these indirect costs can easily amount to millions.
MSK lowers workplace productivity and quality of life
While absenteeism is a clear consequence of workers' health problems, workplace presenteeism can be just as insidious. Presenteeism is the act of showing up for work despite being ill — a behavior often seen in chronic MSK patients. Why they choose to do it is unique to each person, but common reasons include job insecurity, work culture, and job demands. This phenomenon is not only detrimental to the employee's wellbeing but also costly to organizations. People are significantly less productive when unwell, and eventually, overall organizational productivity is impacted.
How can we tackle MSK spend?
The challenge in successfully tackling the rising costs of healthcare lies in finding the balance between curbing spend and improving people's lives. In the past, this hasn't been easy - and Benefits leaders have had to make tradeoffs. In an effort to find this balance, employers are implementing more virtual care solutions.
Sword Health is one such solution. Sword is the first tech-enabled MSK care provider to pair licensed physical therapists with an easy-to-use digital therapist, helping people overcome chronic and post-surgical pain faster and more cost-effectively — and our results speak volumes.
We lower your direct medical costs
Our clinically-validated approach strikes at the root of MSK spend by stopping the costly, ineffective care loop people get into when trying to manage their pain.
By giving people access to best practice care for MSK - exercise, education and coaching - we reduce their risk of multiple surgeries and opioid addiction. Our programs have been proven to reduce surgeries by up to 50% and opioid use by 36%.
And because they can perform their sessions from home, participants no longer have to take time off work, nor do they have to get reimbursed for travel expenses to physical therapy appointments.
We get people back to health faster and better
Because MSK issues lead to more lost workdays than any other condition, getting people back on their feet sooner can have a big impact on your business.
Sword Health's programs are highly engaging, showing unprecedented adherence levels. Because they follow their session without fail, they actually recover faster and better.
We help chronic MSK patients outsmart their pain
By providing chronic MSK patients with the right tools to outsmart pain, our solution drastically reduces their pain levels in record time while teaching them how to overcome the pain-related fears that keep them from living their best lives and doing their best work.
We help employees avoid costly surgeries
We can even identify members who are at-risk for surgery. Sword Predict proactively identifies, engages and treats members who are at-risk for surgery. Using machine learning and our best-in-class clinical protocols, we provide members with safer, more effective alternatives that save you millions.
A better way to overcome pain, for everyone
When your employees are free from pain, they're happier, more productive, and contribute to a healthier work environment. Tackling the MSK problem in your workplace is less of a challenge with the right partner by your side. To learn more about how Sword Health can help you reduce your MSK costs by as much as 30% and improve your employees' lives, contact us today.
SHARE THIS ARTICLE
Get the latest news from Sword