Three things to consider when evaluating an MSK vendor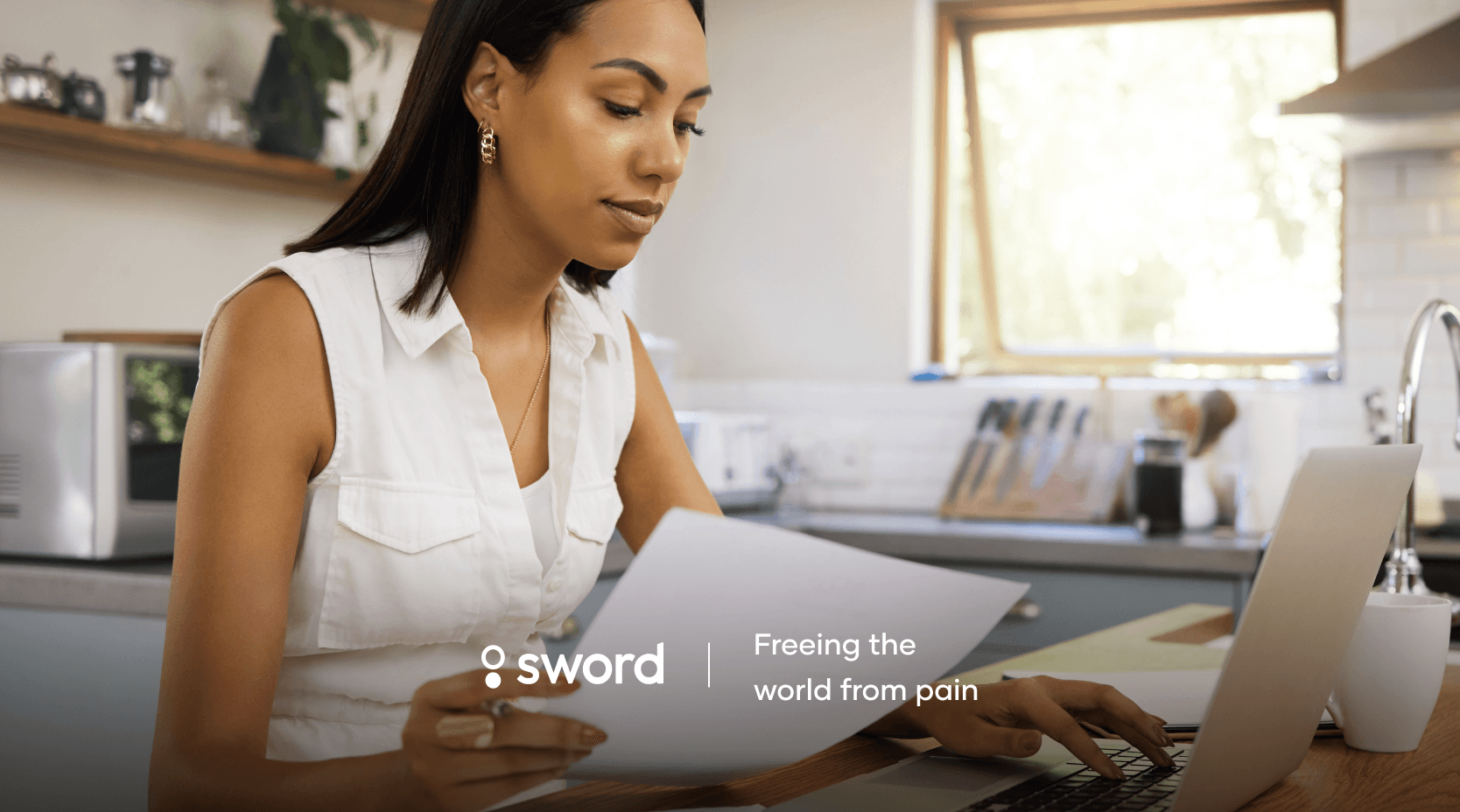 As a Navy veteran and athlete, I'm no stranger to pain.
After 4 years of attending and playing volleyball at the United States Naval Academy, representing the US in two World Military Games, and three Navy deployments on Guided Missile Destroyers, I have pain in almost every one of my joints. I've had surgery on my shoulder, hip, and knee, and I've had to give up beach volleyball because it hurts too much to play.
I joined Sword Health because I wanted to work for a company that could help people like me, who are experiencing pain every day and don't see a way out.
I know I'm not alone. Musculoskeletal (MSK) disorders affect 1 in 2 Americans and cost $190B every year - more than cancer and mental health combined. People and their health insurance companies are spending tens of thousands of dollars trying to manage their MSK conditions, but they just aren't getting better, and so the spend keeps ratcheting up.
We all know by now that digital health solutions can offer a way out of this conundrum. The right digital MSK solution can improve the health of members and save employers and plans millions in unnecessary healthcare costs.
Most of the vendors in the market offer some combination of people and technology, and many of them claim their solution is clinically-validated. Employers are increasingly relying on you to cut through all the buzz and find the very best solution. With so many choices out there, how do you help your clients make the right one?
In this blog post, I've recapped the three things to consider when evaluating an MSK program. If you're looking for a deeper dive, check out the webinar I recorded with Dr. Megan Hill, DPT.
1. Ask who is delivering the care, and how they're doing it
There almost are as many models for care delivery in the digital MSK space as there are vendors. Some, like Sword, use physical therapists exclusively, others use health coaches or other non-clinicians, and others still use a combination of the two.
At Sword, 100% the care is delivered by a licensed Doctor of Physical Therapy. Every member is matched with a DPT who is there for them every step of the way. This is important because the risks of treating MSK sufferers with non-clinicians are too great, and because healing from MSK pain requires continuity of care from someone the member can trust, with the training to educate the member on their condition and coach them for long-lasting change.
2. Assess how the solution performs, clinically and in the real world
The goal of any digital health program is to get the best possible results for the largest amount of people. When you're evaluating the effectiveness of a solution, it's helpful to ask four questions: Is the solution evidence-based? Are there clear and trustworthy clinical outcomes? Are there demonstrable cost savings, and what is the experience like for someone going through the program?
At SWORD, we've designed our solution to work. It's based on the three pillars of care defined by the American College of Physicians and the CDC: exercise, education and behavioral coaching. In clinical trials, we've proven that Sword is 30% more effective than the gold standard of care: three hours of one-on-one PT per week (that's a lot of PT!). In the real world, SWORD's solution reduces members' pain by 70%, making them 64% less likely to consider surgery and 36% less likely to resort to medication.
3. Determine how many members can benefit
Finally, an MSK solution is only as good as the number of people it can help. Not only does this simplify things for the employer, giving them a one-stop-shop for treating all kinds of conditions, it significantly improves their cost-savings potential.
At Sword, our solution covers all the major joints - back, knee, hip, shoulder, neck, ankle and elbow. Almost half (43%) of our members are receiving therapy for shoulder, neck, ankle and elbow conditions - vendors that don't have the capability to treat these conditions today are leaving those members without an option, and their employers footing the bill for expensive treatments.
Our solution also treats MSK conditions at every point in the journey, from prevention, to treating acute conditions, to managing chronic pain, to recovering after surgery. The large majority (71%) of our members come to us with chronic pain, but for the one-third of members with acute or subacute pain, we're once again giving them an alternative to expensive and ineffective treatments. It's important to treat all kinds of pain because unfortunately, most people will have both acute and chronic episodes, and when left untreated, acute conditions can become chronic, which can require surgery and rehab. The good news is, if you intercept with the right treatment at any point in this journey, you can break the cycle.
Want to learn more?
If you'd like more insight into Sword's solution and how we stack up, reach out to us and we'll get in touch.
Be well! Ashley
About the author: Ashley Ortega
Ashley Ortega has led an adventurous and accomplished life and has the chronic joint pain to prove it - but thanks to SWORD, she too is on a path to a pain-free life. As SWORD's VP of Partnerships and Alliances, Ashley leads strategic relationships with consultants, brokers and ecosystem partners. Prior to joining SWORD, Ashley held leadership roles at Virta Health, Castlight Health, and McKinsey & Company. She holds an MBA from Harvard Business School, is a veteran of the U.S. Navy and represented the U.S. Military in volleyball at the 2007 and 2011 Military World Games. When she's not working with consultants and brokers to bring SWORD's clinical-grade pain relief programs to discerning employers, she's out and about hiking, mountain biking, skiing from her current home in the East Bay of San Francisco, where she lives with her husband, Andrew, and three dogs, Teddy, Winston, and Frankie.
SHARE THIS ARTICLE
Get the latest news from Sword