How Digital Physical Therapy Improves Employee Retention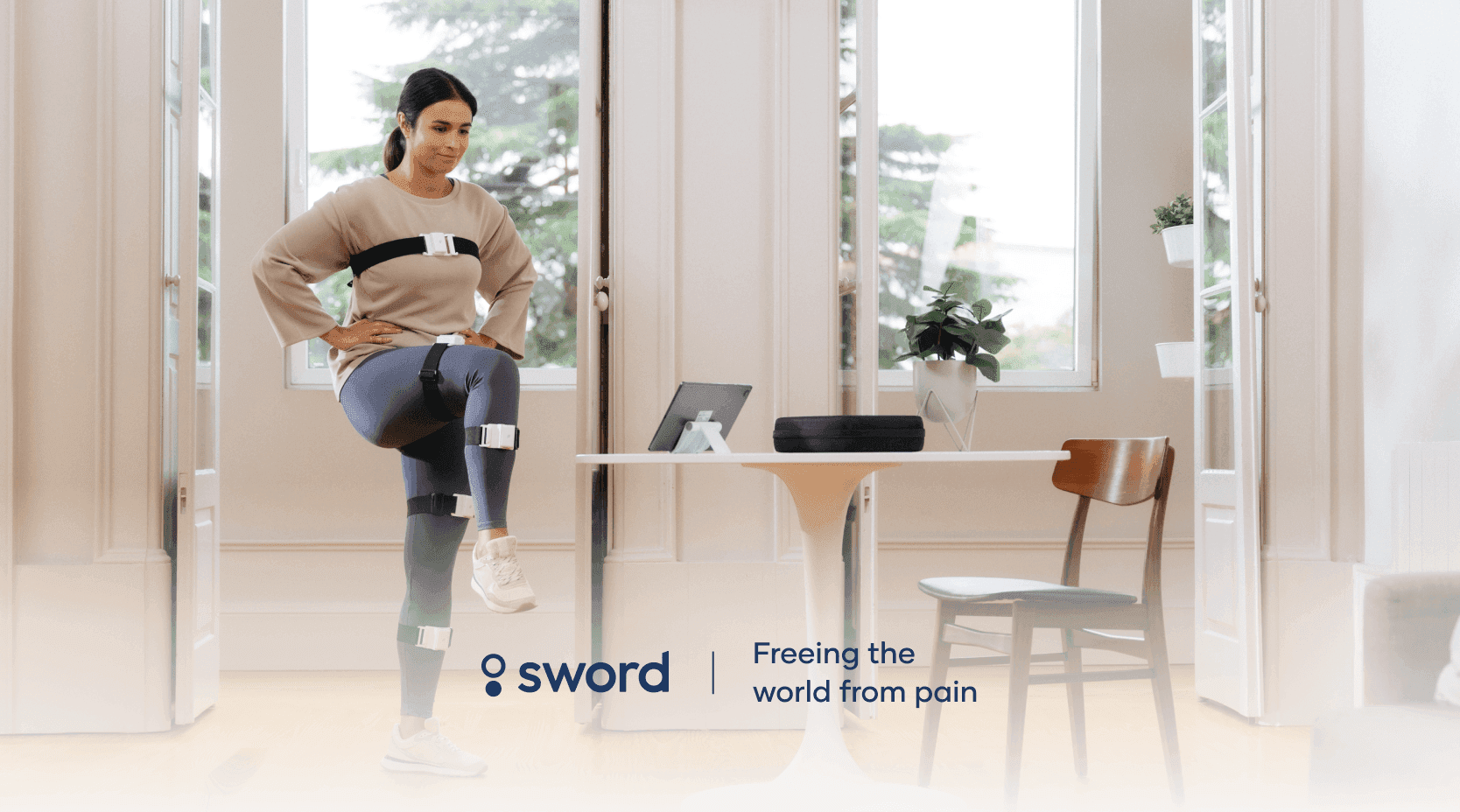 Did you know that fear of pain can be more disabling than pain itself? Half of American adults suffer from musculoskeletal (MSK) pain, negatively impacting job satisfaction and quality of life. Pain makes it difficult to even show up to work. Nearly 28% of people in the workplace will take leave for MSK pain over the course of a year. Patients who suffer the two most common conditions — low back and neck pain — have an average return to work of 7 days. Overall, MSK is responsible for an average of 44 missed work days each year.
Digital physical therapy can improve access and adherence, resulting in improved employee retention in the workplace. In fact, Sword Health was built to improve the challenges that arise as a result of absenteeism and presenteeism. Our data and clinical teams look closely at outcomes and claims to optimize recovery, evaluating metrics from our book of business such as fear avoidance, productivity, disability, and engagement. In doing this, we give employers a snapshot of quality of life in their workplace, and show how Sword can make a difference.
Here's how we measure the factors that lead to employee turnover:
Turnover factor #1: Fear Avoidance — When Work is Painful
It's difficult to focus on work when you're hurting. People with physically demanding jobs will do anything to avoid injury or further exacerbate chronic pain, including long leave times and steering clear of the workplace. When they do show up to work, a lower performance and/or satisfaction contributes to higher turnover: they might avoid certain tasks, compensate by taking shortcuts, or leave jobs unfinished. The Fear Avoidance Beliefs Questionnaire (FABQ) is the industry standard for measuring fear and avoidance of the workplace, making it a useful screening tool for physical therapy. The questionnaire can identify disability, while also flagging at-risk patients.
The results of the FABQ shape how a Sword physical therapist supports behavioral change, interacts with their patient, and tailors exercise therapy. FABQ is also useful for measuring progress through the journey. A physical therapist can address the fears that control these behaviors, and equip patients with the tools (both physical and mental) to manage their pain.
At Sword, FABQ results at the end of treatment improve by an average of 28% (baseline versus 8 week reassessment or higher). For those with moderate-to-high fear avoidance at baseline (just under 20% of members), the average improvement is 40%. This shows how Sword overtly tackles fear of pain, helping patients bring their best selves to work.
Turnover factor #2: The link between mental health and MSK conditions
8 in 10 people who suffer from chronic pain also face moderate-to-severe mental health comorbidities. In fact, most MSK patients start with various degrees of depression and anxiety, when measured using the industry-standard GAD-7 and PHQ-9 scales. These scales classify anxiety and depression, and govern how our physical therapists at Sword prescribe cognitive behavioral therapy and treatment.
Closely tied to mental health, at Sword we also use the industry-standard Work Productivity and Activity Impairment Questionnaire (WPAI). The WPAI is a useful tool for measuring absenteeism and presenteeism in the workplace, and getting a better look at productivity. The WPAI gives Sword Health physical therapists the right data and benchmarks to improve work and life for patients, and our outcomes speak to this.
For Sword patients who reported at least some level of productivity loss (>0), we see
a 43% increase in productivity,
a 70% reduction in absenteeism
a 51% reduction in presenteeism.
Our recent peer-reviewed case study with the Journal of Medical Internet Research (JMIR) validates productivity results for patients with mild and moderate-to-severe depression. Patients in this case study saw between 44-62% increase in productivity while using Sword to overcome their pain.
Turnover factor #3: Disability from MSK Conditions
According to the Integrated Benefits Institute, musculoskeletal disorders affecting the back and spine, knees, hips, shoulders, and other parts of the body account for 18.5% of all short term disability claims, and 27.6% of all long term disability claims.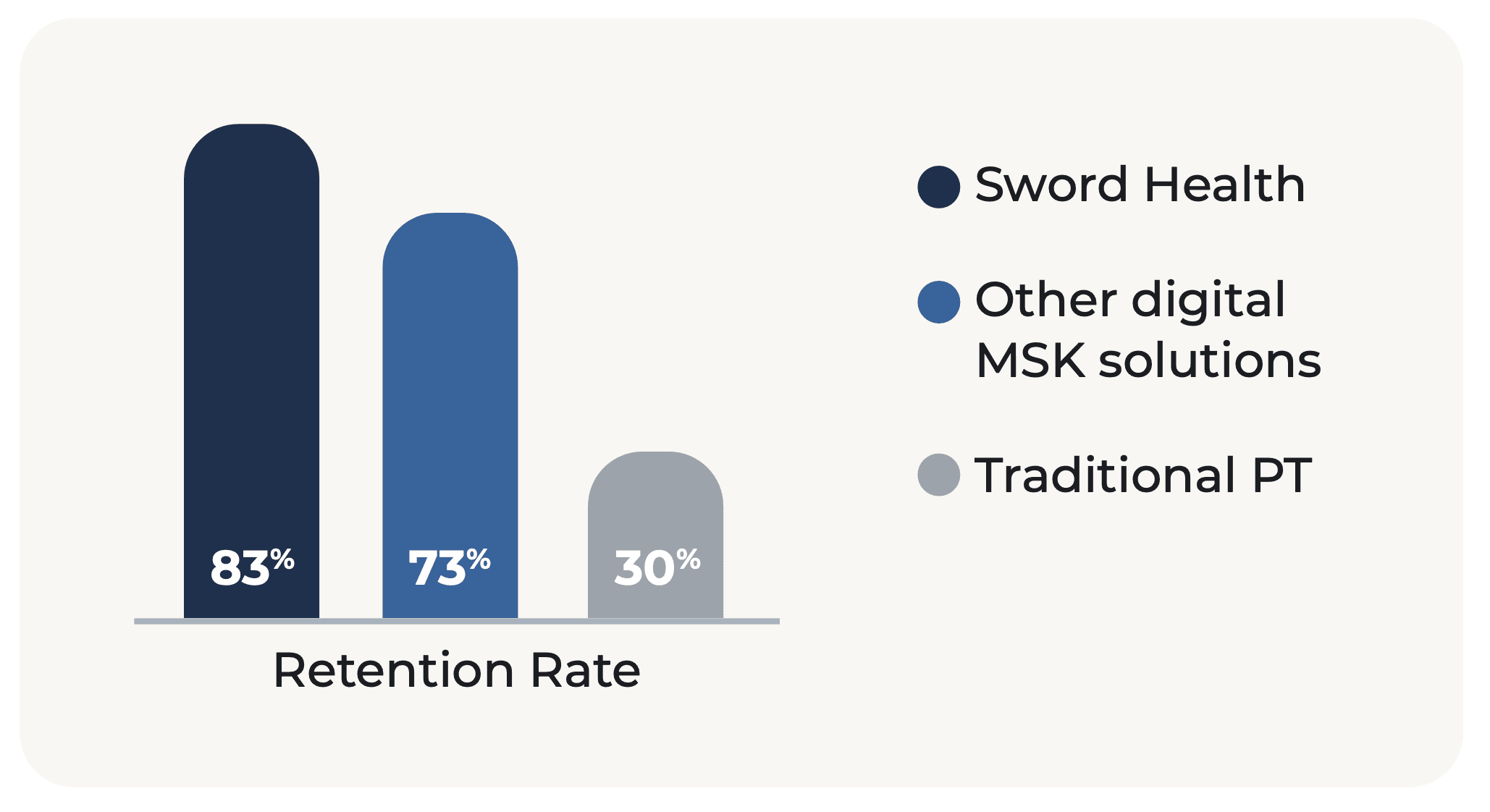 At Sword, we can give employers, labor unions, and health plans access to our primary prevention program (The Academy) and our occupational health program (Digital Guardian), which improve long and short term disability metrics. Across our book of business, Sword has helped employers lower disability claims by nearly 36%.
The takeaway: A better life equates to a better workplace
With the power of technology and licensed doctors of physical therapy, Sword Health members receive 24/7 help for chronic and acute MSK pain wherever they are, enabling better access to care. In fact, up to 48% of our member sessions occur outside of working hours, between 6 pm and 8 am, and 22% take place on weekends, when traditional brick-and-mortar clinics are closed.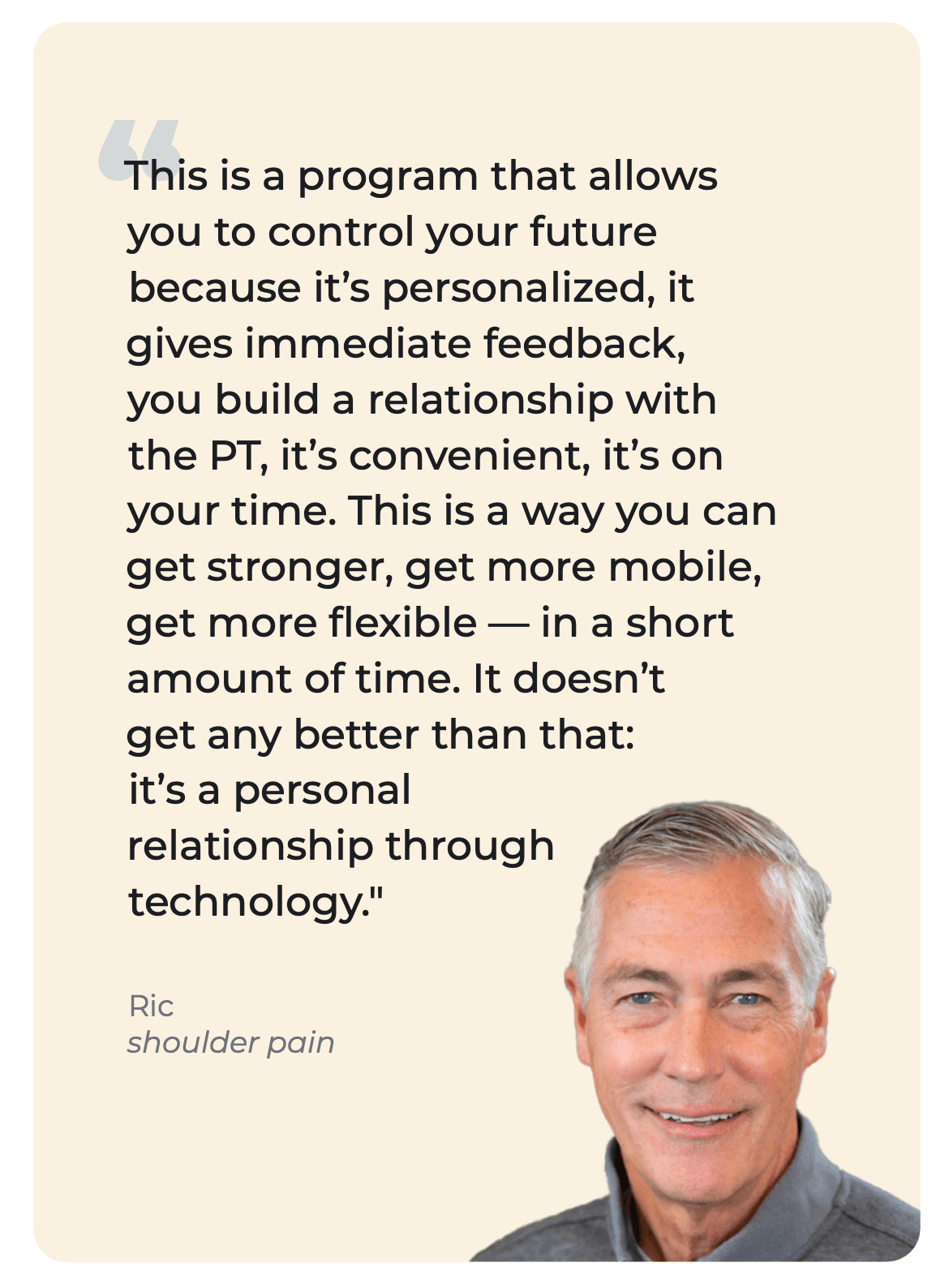 Our outcomes and satisfaction rates attest to the real connection between a patient and their physical therapist. And best of all, it shows how an engaging digital MSK solution makes a true difference in health, cost, and quality of life. A great benefit is only valuable if people use it, and Sword's combination of technology and clinical care has the best engagement, adherence, and retention in the industry.
NPS: 73
Satisfaction: 9.7/10
In addition to improving patient lives, see why 3 out of 4 employers choose Sword over other digital physical therapy solutions.
SHARE THIS ARTICLE
Get the latest news from Sword