Improving Quality of Life for 2 Billion People in Pain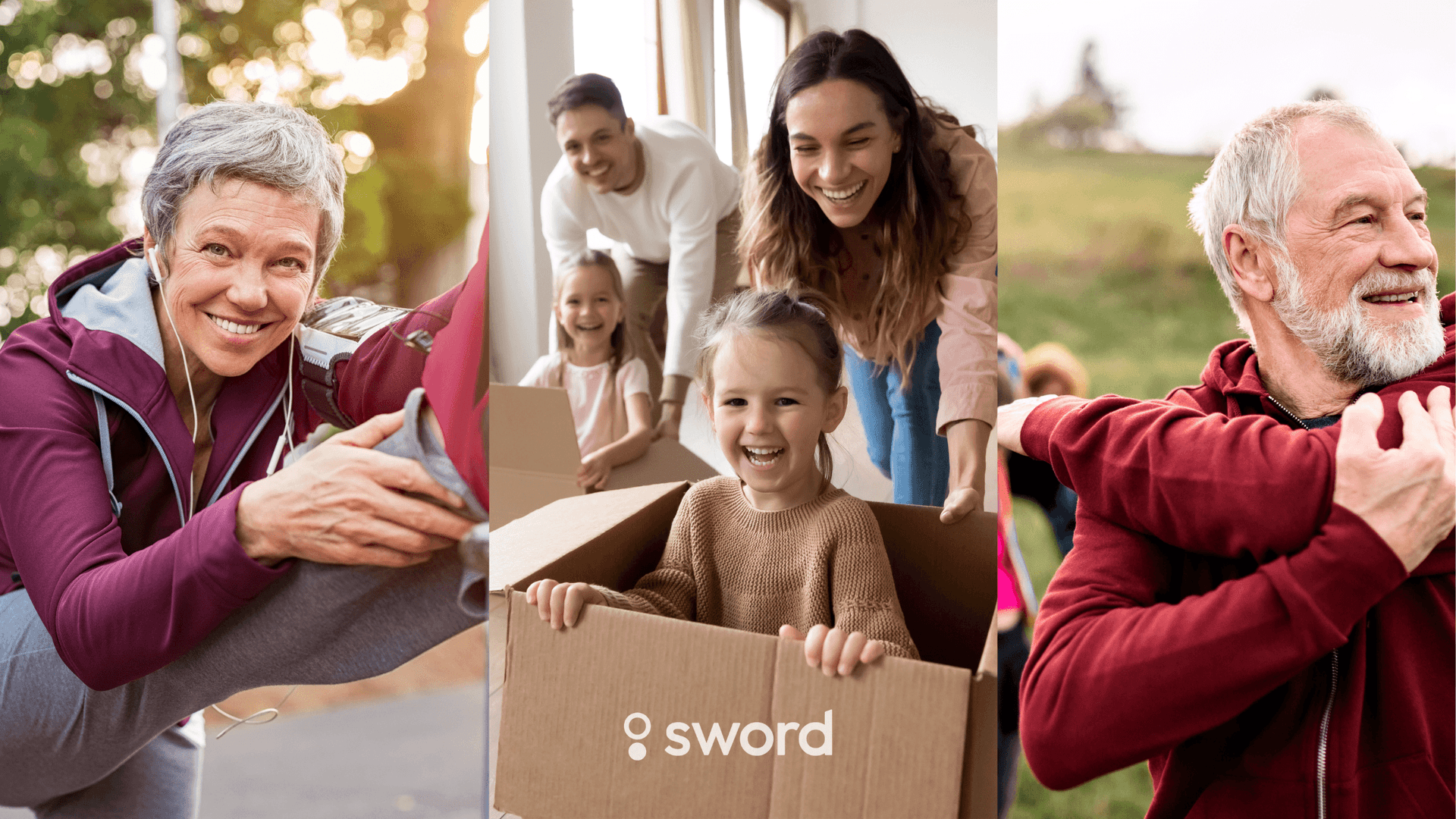 Nobody tells the story of Sword Health's life-changing solution quite like our members. From debilitating surgeries, to cycling 100 miles a week, members at Sword see drastic improvements to their musculoskeletal (MSK) pain. Hear for yourself how Sword has helped mothers run again, employees manage long work days, and given people the ability to — literally — scale mountains.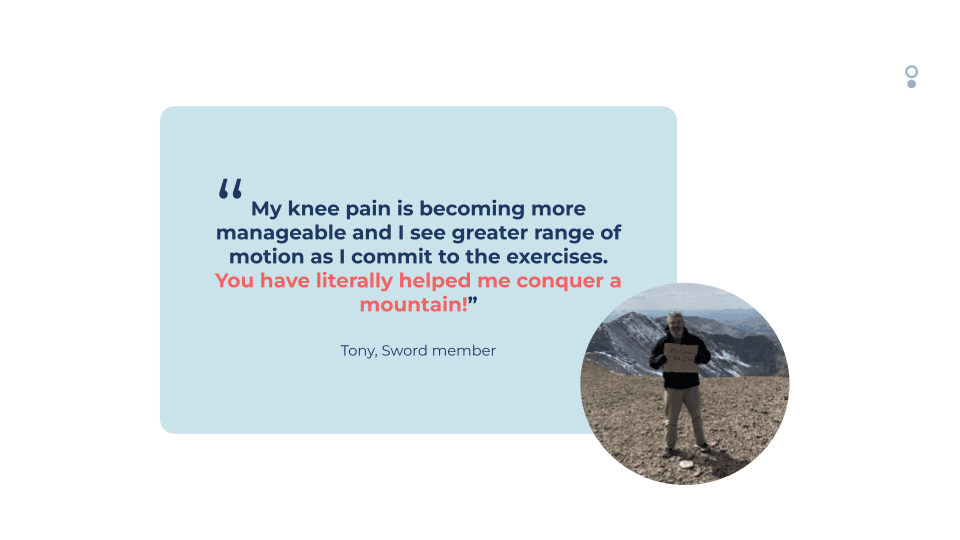 Members love their tailored physical therapy programs
Sword's physical therapists use clinically-validated screening scales, such as the Fear Avoidance Beliefs Questionnaire (FABQ) and Work Productivity and the Activity Impairment Questionnaire (WPAI) to tailor members' physical therapy programs to their needs — not only in regards to their pain or injury, but also to what fits their lifestyle best. One Sword member, Kim, had access to Sword through her spouse's employer. Kim experienced hip pain and assumed she was destined for hip replacement surgery.
"For Kim's case, she needed a fair amount of stabilization, but what Kim also needed was confidence. She needed to hear from her Physical Therapist that arthritic changes in the hip happen, and that doesn't have to dictate your pain. She's a mom. She's working full time. She's a wife and she's an exerciser. She wants to be active…The Physical Therapist really needs to understand that lifestyle and put a program developed specifically for that lifestyle and really encourage her that we can be progressive and tailored to her and her tolerance." (Julie Docter, DPT, Sword Physical Therapist)
Kim worked closely with Julie Docter, one of Sword's licensed Doctors of Physical Therapy, to develop a program to improve her pain levels. The program also centered on helping her do things she never thought possible prior to Sword.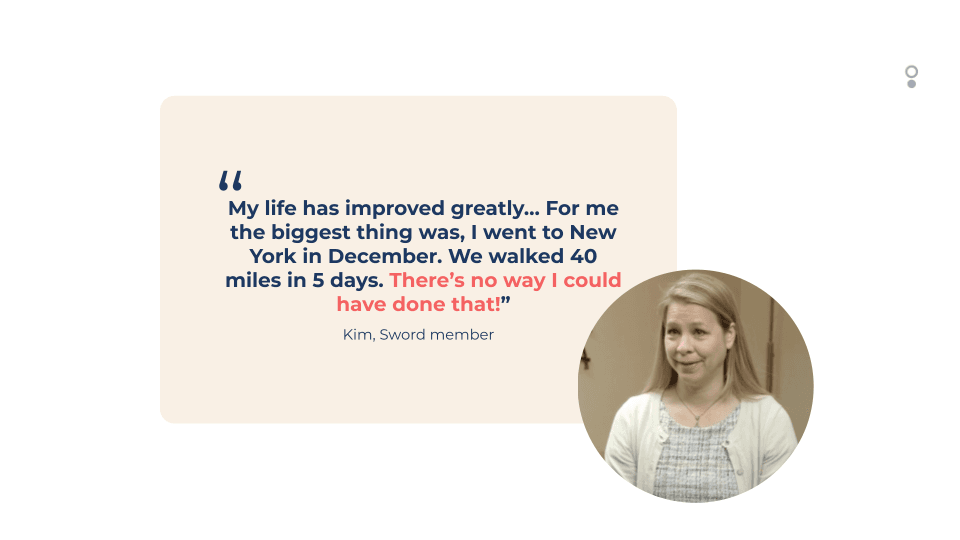 Members love that the program is convenient and easy-to-use
Our members rely on Sword to help them swiftly and optimally recover, but doing so requires a solution that's easy to navigate — something all ages, genders, and abilities can utilize.
"I think specifically the message around Sword, was the fact that I was going to be doing physical therapy in my home. It is incredibly easy to figure out and set up the first time." (Mischa, Sword member)
For people to engage and recover, Sword offers them 24/7 access to digital physical therapy. In fact, nearly 50% of all Sword sessions are done between 7PM and 8AM, when clinics are typically closed.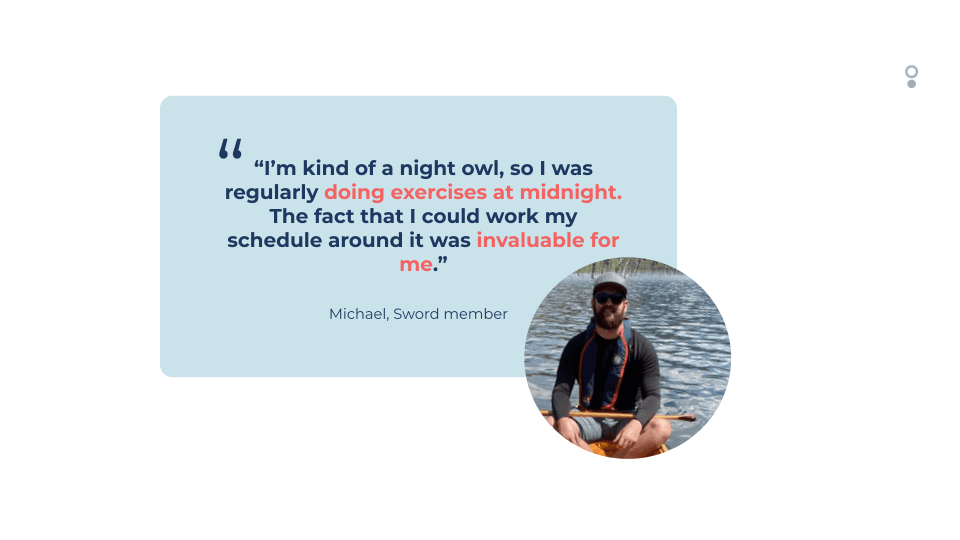 Members love having access through their employer.
After injuring his shoulder, Jeff opted to meet with an orthopedic surgeon. The diagnosis was dismal: Jeff tore his rotator cuff in multiple ways and, according to his doctor, surgery would make for a tough recovery. Jeff wanted another way out. He couldn't imagine being sedentary for long.
In quick succession, Jeff discovered through Human Resources that he had access to digital physical therapy with Sword. Jeff signed up and met with his physical therapist within two days. Jeff received Sword's Digital Therapist (FDA-listed tablet and sensors) and was prescribed exercises by his physical therapist to improve his injury.
"Having a physical therapist say 'this is the range you need to be in' and then having that immediate interaction with technology where these devices were informing you of what the right movement is, what the right timing is… a computer pushing me as much as having a physical therapist pushing me. It was amazing how well my body responded. I think most bodies respond to that consistent recovery, consistent effort." (Jeff, Sword member)
Eight months after his initial appointment with the orthopedic surgeon, Jeff had a follow up MRI and couldn't believe the results.
"I would highly encourage every company to look at alternative ways to help maintain the lifestyles, maintain the health of their team members." (Jeff, Sword member)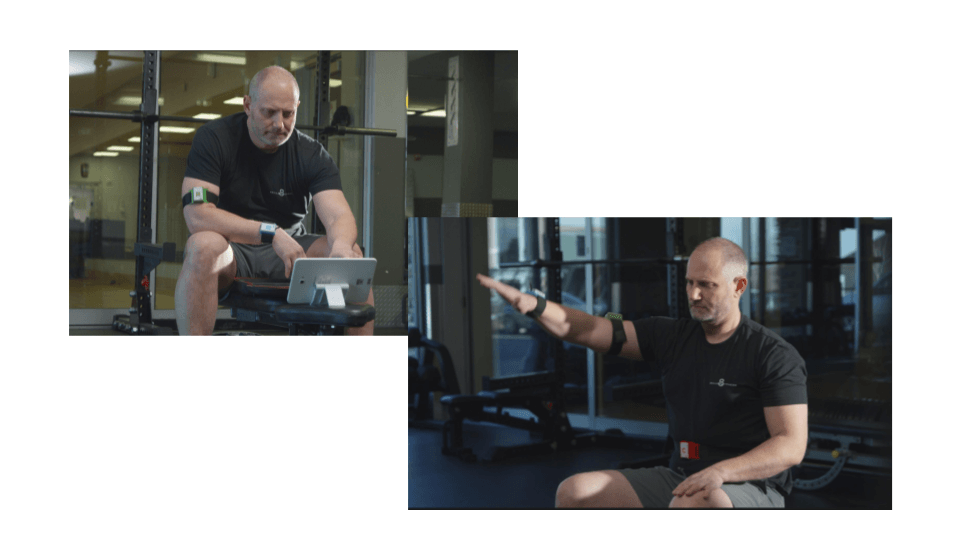 To hear first-hand from Jeff about his experience with Sword and his recovery, tune into this video.
To find out what other Sword members love about us, watch more member video testimonials.
About Sword Health
As the leading digital MSK solution, we are grateful for our members. Seeing our members succeed is what motivates us to do what we do best–free the world from pain.
Learn more about Sword Health or schedule a demo.
SHARE THIS ARTICLE
Get the latest news from Sword