Sword Health Appoints Beth Stevens as Chief Legal Officer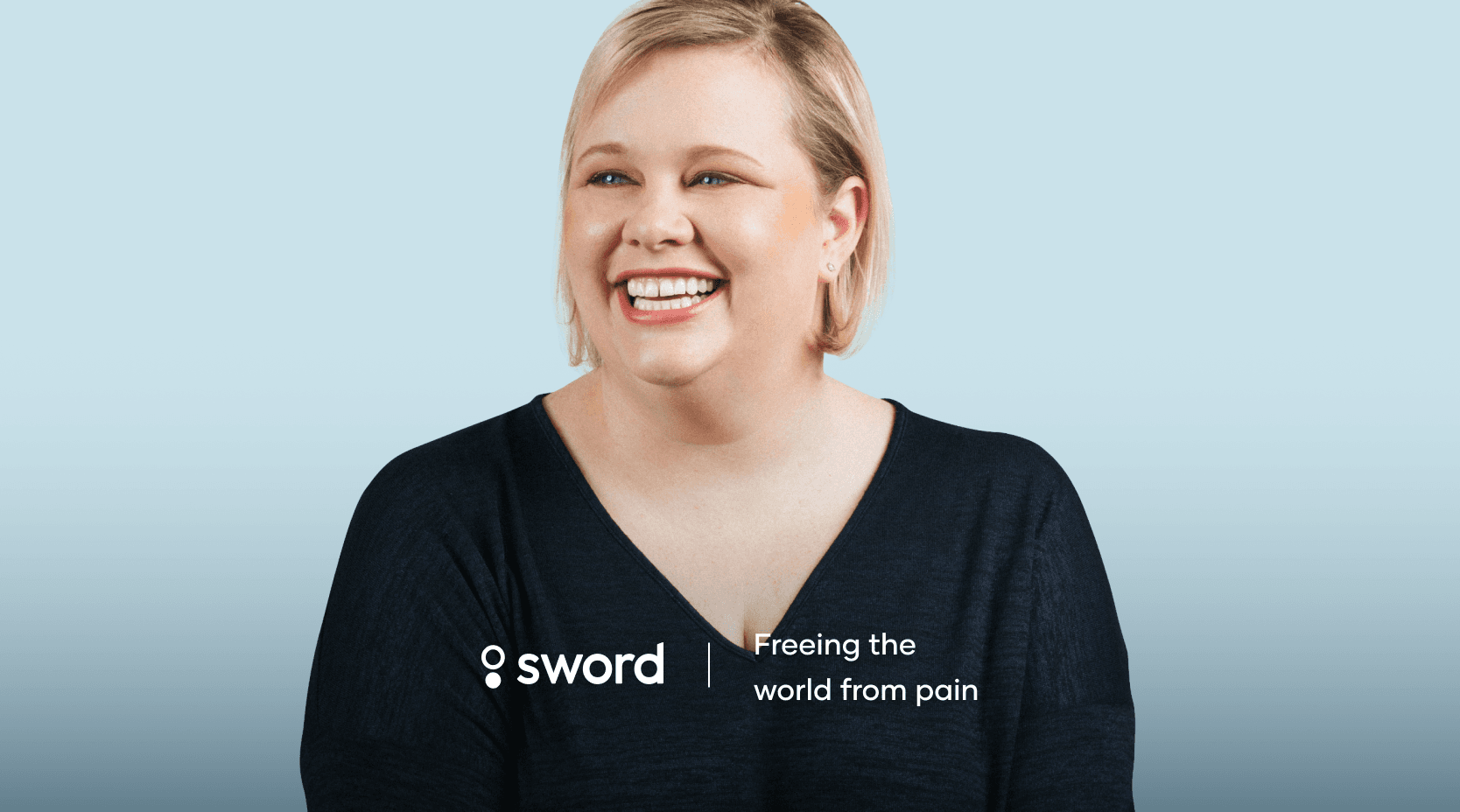 NEW YORK — May 1, 2023 — Sword Health, the world's first end-to-end platform to predict, prevent and treat pain, today announced the appointment of Beth Stevens as Chief Legal Officer. In her role, Beth will lead the company's legal team and oversee regulatory initiatives, working closely with the rest of the leadership team to grow the company and pursue their mission of freeing two billion people from pain.
"We are thrilled to welcome Beth to Sword as we aggressively pursue our mission of freeing people from pain within this highly regulated and complex industry. Beth is uniquely positioned to take on this role as she has served as the General Counsel for several hyper-growth companies operating in highly regulated categories and we are excited to benefit from her leadership across our team," said Virgílio Bento, CEO and Founder of Sword Health. "Adding Beth to the leadership team is an essential step toward our company's future and will be invaluable in helping us serve our members and free the world from pain."
Beth was most recently with ONE, a consumer fintech company backed by Ribbit Capital and Walmart. From 2016 until 2021, she led Opendoor's legal and compliance teams as Head of Legal; was General Counsel of Earnest, a fintech lender; and served as General Counsel at Sidecar, an early ride share company. Prior to going in house, she worked at Paul Hastings, Orrick, and Booz Allen Hamilton. Beth has an undergraduate degree in Economics from Northwestern University, an MBA from Northwestern University Kellogg School of Management, and a JD from Northwestern University School of Law.
"I am honored to be joining the Sword team on their mission to create a pain-free future for us all," said Stevens. "To join one of the fastest growing healthtech startups at such a critical stage, on a mission that I truly believe in, is incredibly exciting and I look forward to bringing both my legal expertise and personal passion for the future of healthcare to this role."
Beth's appointment adds to a series of top-tier executives joining in recent months, including Valentina Longo as CFO from Cerberus Capital Management, Andy Moffit as Chief People Officer previously of McKinsey & Company, and Dr. Vijay Yanamadala as Chief Medical Officer.
Sword Health believes in the power of people to recover at home, without resorting to imaging, surgeries or opioids. Since launching in 2020, the company has worked with insurers, health systems and employers worldwide to build the world's first end-to-end platform to predict, prevent and treat pain. With the recent launch of Predict, the first and only solution to use artificial intelligence to help reduce unnecessary and costly surgeries by intervening earlier; to the rollout of Move, the first of its kind exercise and injury prevention product, this is an exciting time of continued hyper-growth for Sword Health as the company pursues its mission of freeing two billion people from pain.
About Sword Health
Sword Health is on a mission to free two billion people from pain as the world's first and only end-to-end platform to predict, prevent and treat pain. Delivering a 62% reduction in pain and a 60% reduction in surgery intent, Sword is using technology to save millions for its 2,500+ enterprise clients across three continents. Today, Sword holds the majority of industry patents, wins 70% of competitive evaluations, and has raised more than $300 million from top venture firms like Founders Fund, General Catalyst, and Khosla Ventures. Recently recognized as a Forbes Best Startup Employer, Sword has become the fastest-growing pain solution since going to market in 2020. Ask for a live demo today!
SHARE THIS ARTICLE
Get the latest news from Sword