2019: Sword Health's Year in Review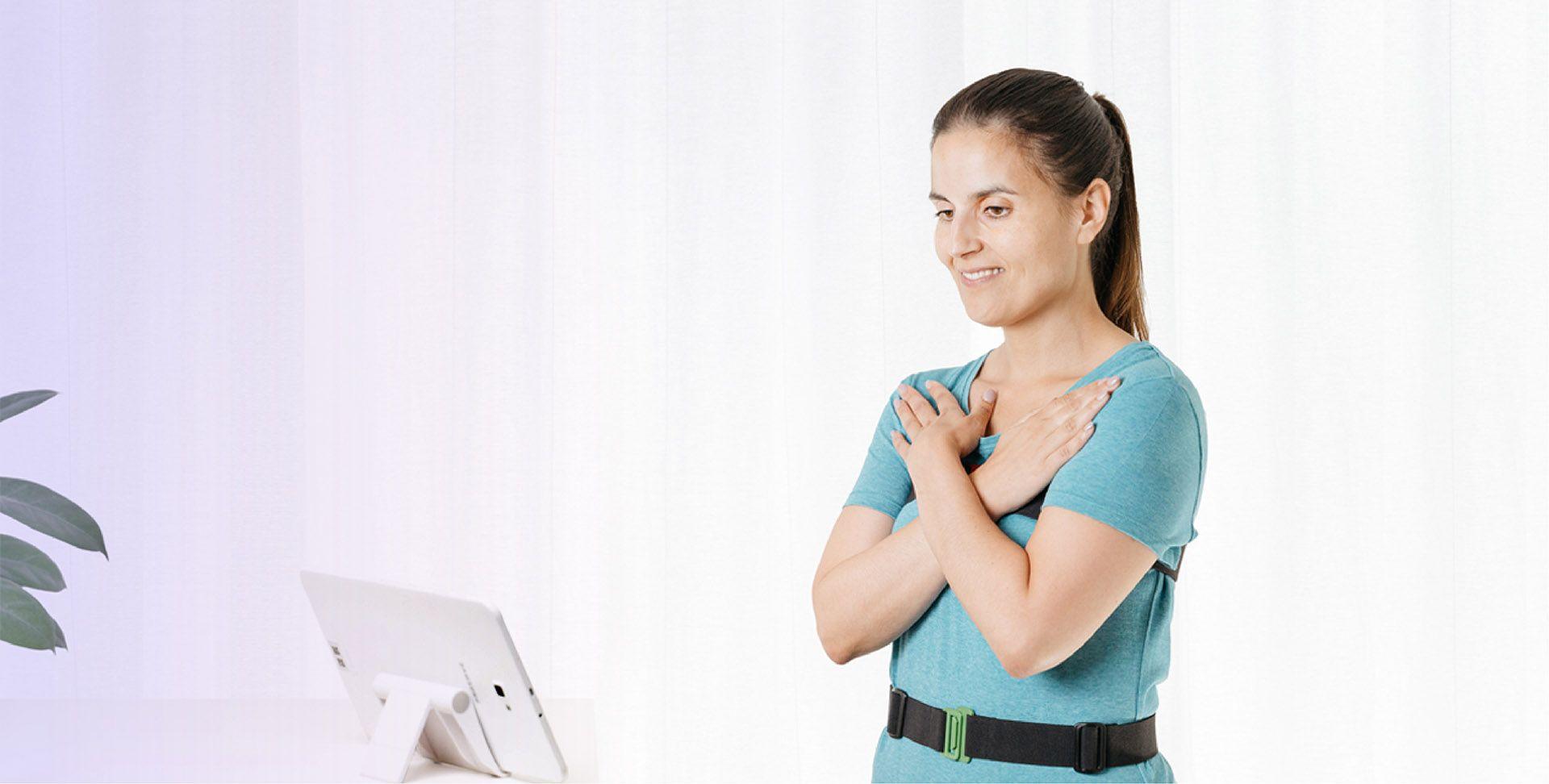 After a 2018 that saw us going from hope to reality, we went through 2019 knowing this was the year for growth.
From pushing our clinical validation forward to closing our series A investment round with prominent investors, this year has strengthened the groundwork for us to build the future of musculoskeletal care. And we harnessed every opportunity to deliver on our mission.
More power to the people
In 2019, we provided the best care to twice as many patients! This means more and more people were able to follow their physical therapy programs from the comfort of their homes, spending more than 580,000 minutes with our digital therapists while saving more than a million miles of travel back and forth from PT centers.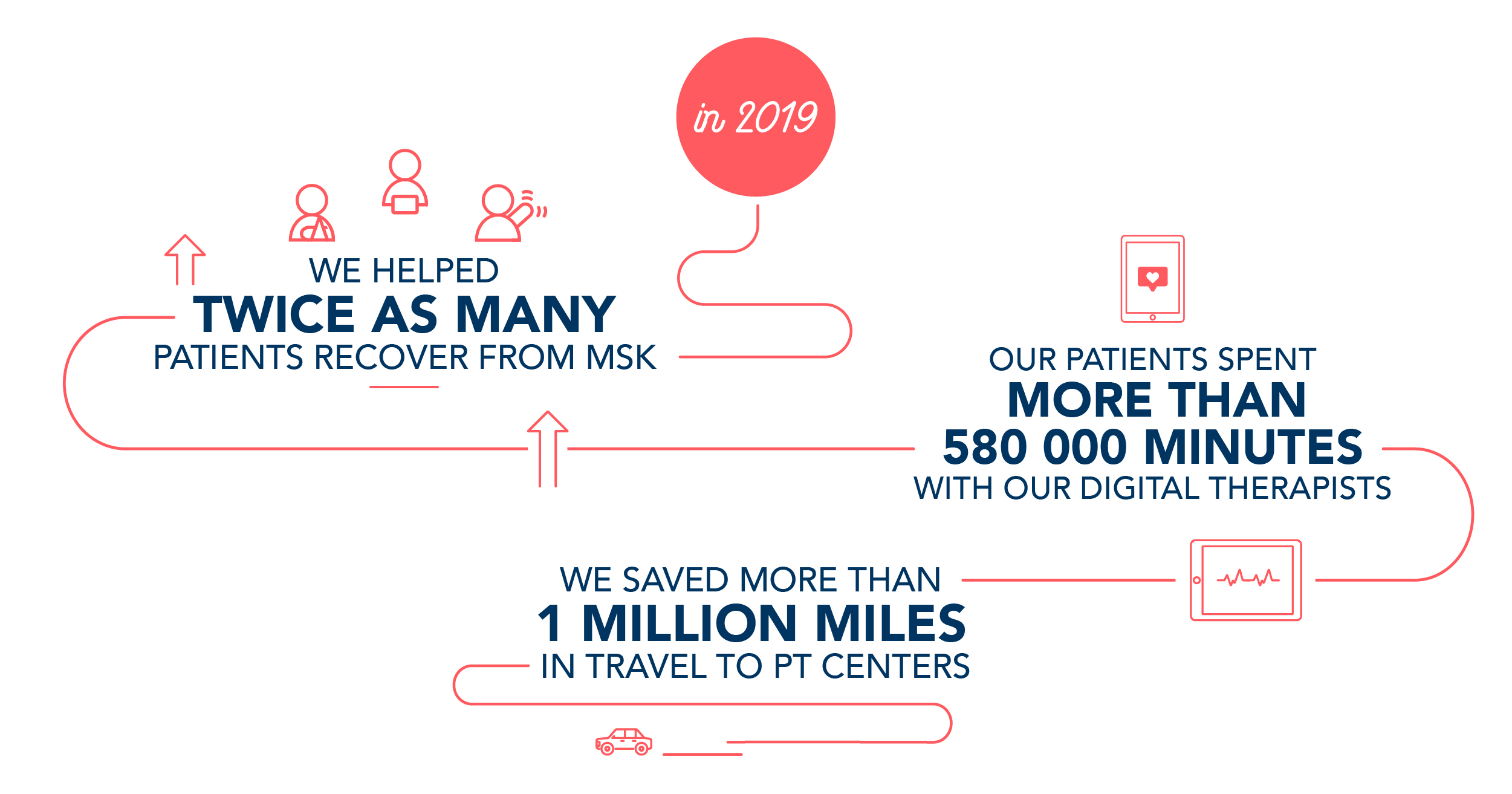 A proven, better approach to MSK care
This year, we continued researching to prove we can provide patients with more effective physical therapy programs without them leaving their houses, facing traffic, and fitting appointments into their busy schedules. Two new studies showed our Digital Therapist can achieve better functional outcomes than conventional face-to-face physical therapy, not only short-term but also in the long run. And more people have started to notice how much of a fantastic alternative Sword is.
Clinical validation at the core, always
Clinical validation is the hallmark of what we do. In the words of our CEO, Virgílio Bento, "it is the touchstone for every development we bring into our Digital Therapist."
Appointing a Clinical Advisory Board was, therefore, the next step towards that end. This group of specialists, whose expertise ranges from orthopedics to cognitive psychology, is now assisting us in our long-term clinical strategy as well as supervising the clinical studies within the company.
New allies for our mission
We began the second quarter of the year closing our Series A funding round, where we raised $8M to fuel our efforts towards tackling musculoskeletal conditions, the number one driver of employers' medical costs in the US.
This round was led by Khosla Ventures, a prominent venture capital firm focused on breakthrough technologies that can solve big problems. We couldn't have asked for a better ally.
A digital health company to watch
In 2019, we earned our place as one of the most promising digital health companies in the world.
Sword Health won the Employer Wellness & Prevention category at the UCSF Digital Health Awards, being recognized as the best digital health solution aimed at employers.
Along with this award, we were also ranked as one of the world's 150 most promising digital health companies at the CB Insights "Future of Health" conference; featured in Wired's 2019 list of the Hottest 100 Startups in Europe; and given an honorable mention in Fast Company's World Changing Ideas 2019.
A stellar team in the making
Only by having the most brilliant people working together can we achieve what we set our minds to — finding a smarter way to treat MSK. And we've been committed to finding the best.
This year, we went further and hired not just great talent, but also the people who will help us scale and nurture this talent into the most stellar team in the digital health space.
2020: what's next?
Next year, we'll keep the momentum going.
We'll reach more people and change their lives for the better. We'll continue our research and add new features to improve our Digital Therapist. We'll strive to make musculoskeletal care even more engaging, effective, and accessible.
These are more than promises. They are commitments. Here's to a pain-free 2020!
SHARE THIS ARTICLE
Get the latest news from Sword