Physical Therapist Testimonial: Lauran D., "If you don't give patients tools that empower them to keep going, they're just going to keep on coming back"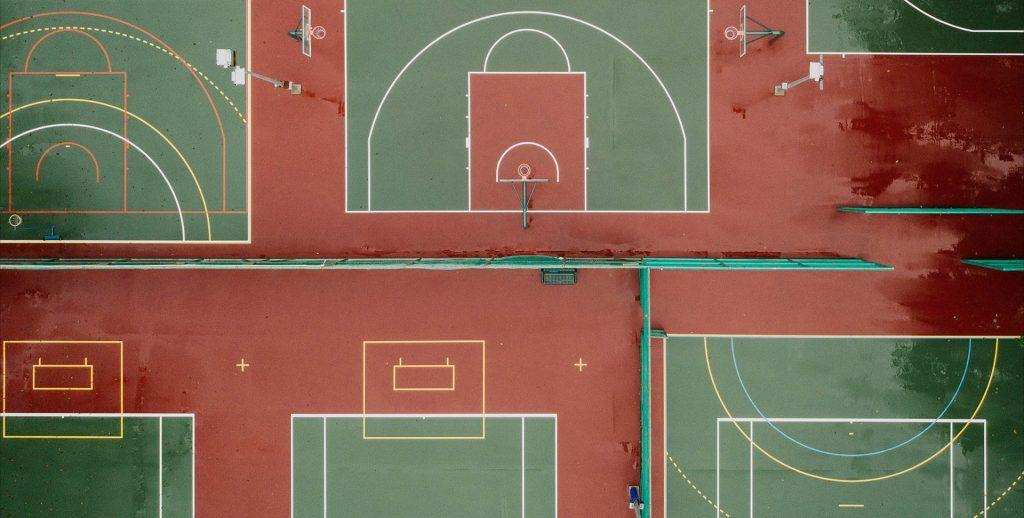 At age 14, Lauran suffered an injury to her ACL that required physical therapy. From that moment on, she decided physical therapy was what she wanted to do: "I thought 'Oh, I can help people, that'd be great.' So I consulted with my sister [who was studying occupational therapy], but she told me I would have to work on my communication skills too, because I was super-shy [laughs]." Since that moment, Lauran's life has revolved around making other people healthier.
From College Sports to Workers' Comp
In college, Lauran volunteered with the basketball and soccer teams, partly as a way to overcome her shyness. But make no mistake, these weren't your run-of-the-mill college teams – this is the legendary Lady Vols and SEC tournament winning soccer teams we're talking about.
As a part of the team, she went on a trip to North Carolina, and she found the state so beautiful she decided to apply to (and attend) Duke University to become a Doctor of Physical Therapy.
After college, Lauran started working at outpatient clinics, and eventually focused on workers' compensation cases because they aimed at "trying to help people get better faster to do the job they need to get on with their lives, and I like that approach". We asked Lauran what had brought her to Sword after twelve years working in clinics: "[Sword] was completely different. It was very technology-based and technically I'm a millennial but I didn't grow up with technology, so I knew I would be expanding my boundaries. It would challenge me." That's our kind of people.
A Brave New World
One of the things Lauran enjoys the most about SWORD is that "It facilitates patient independence. Given the research and my years of experience, what I realized is that no matter how good your hands and your skills are, if you don't get compliance from the patient and you don't approach them empathetically, they're not going to get better. And if you don't give them tools that empower them to keep going, they're just going to keep coming back and create a dependence which shouldn't be created. I want people to think of me when they get injured but I don't want them to have the same injury and keep coming back to me."
Self-confidence plays a big role in the patient's recovery. Lauran is adamant about this: "[Sometimes we have to tell patients] "You know, just because it hurts doesn't mean it's hurting you" and give them a sense of security in movement, because people build their anxieties and their fears and they want to have somebody there saying 'Yes, I saw what you did'." SWORD has a big advantage on this end: "I wouldn't be able to do that in a clinic because I would never be able to see what they could do and measure it."
Her first experience with the Digital Therapist was quite baffling: "Of course you know there's people that do research and they can put sensors on and identify movement. But turning that into something that can be offered to a large mass of people, [something] that physical therapists can follow and see 'Oh, my patient's not being able to do this'... It eliminates measurements on the PT's side, because it tells you right there how much patients are able to do. It makes my job a little easier and it gives me more data than I would have in a clinic, and that's helpful."
Change you can act upon
When Lauran decided to join Sword, she was taking a course on clinical blind spots: "It was pretty much the science behind what we would typically see in a musculoskeletal patient, particularly in low back patients." The course focused on challenging physical therapists' ability to interview a patient and see things as they see and perform cognitive behavioral therapy.
As Lauran puts it, "we've focused our profession on hands-on approaches and getting people better that way. But then we realize that, number one, the research doesn't prove that that's the most effective way with some people and, number two, that trying to fix people isn't the only thing that's needed, you have to try to get them to change and modify their behavior so they can achieve a lifetime of function and not just a period of function." Sword's approach was a perfect fit for what the course was teaching her.
But there's a little more to it: "You can get as educated in a topic and challenge yourself as much as you want to, but in the end [a therapy like SWORD's] is very reliant on me doing what I'm learning instead of just saying 'Oh, yeah, I went to that course'. I actually have to apply what I got from it."
A doer with a challenge-oriented mindset? She definitely had to be one of us.
SHARE THIS ARTICLE
Get the latest news from Sword