Sword Health Leads the Industry in Upper Limb Pain Care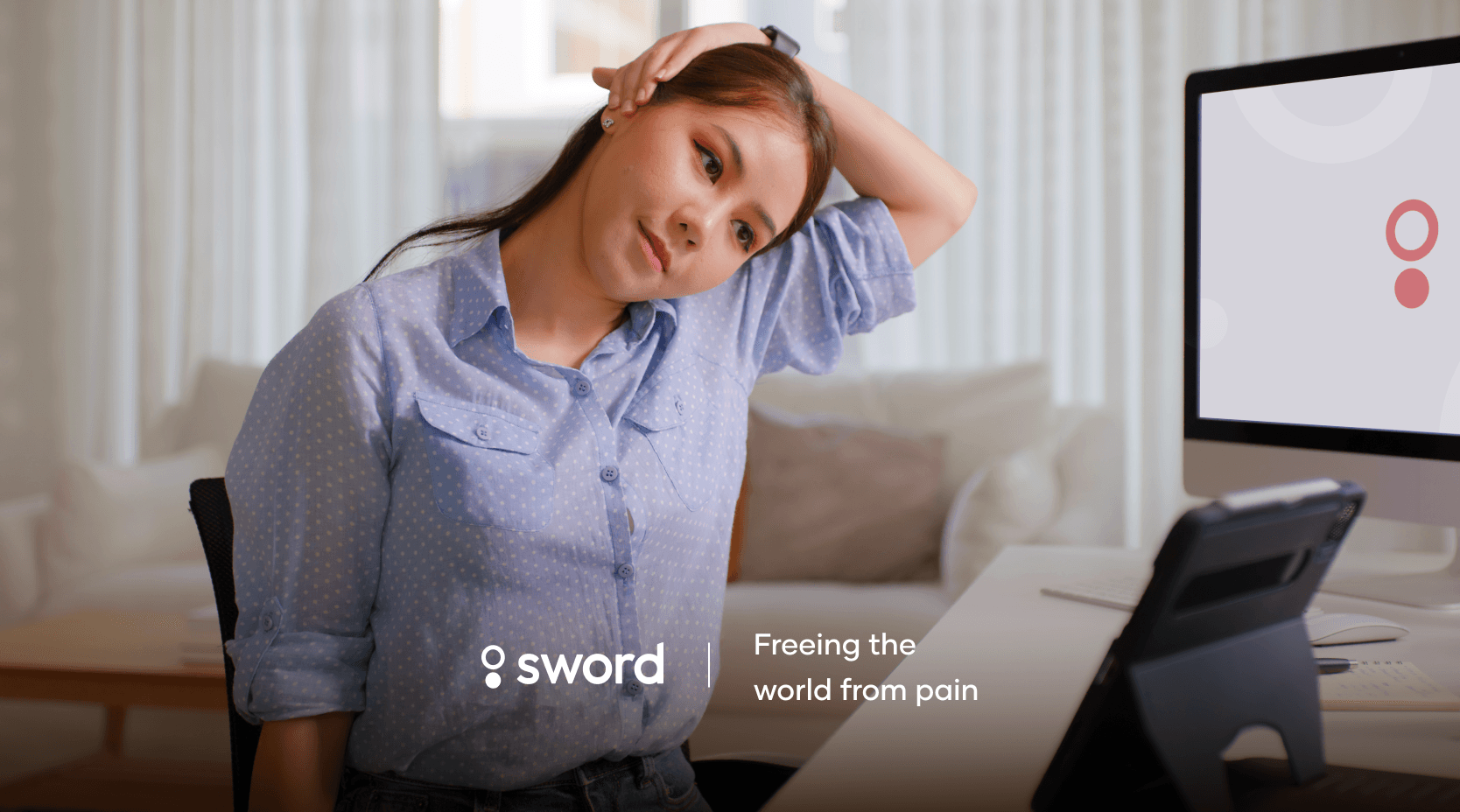 What Is Upper Limb Pain?
According to the CDC, over 30% of U.S. adults experience upper limb pain. Often the result of musculoskeletal (MSK) disorders in the upper extremities, upper limb pain refers to pain in the shoulders, arms, wrists, hands, and neck. Pain in these areas can arise spontaneously or as a result of certain movements, or it may be more of a dull, consistent ache. Other symptoms such as numbness, weakness, stiffness, swelling, and/or tingling frequently co-occur with upper limb pain.
What Causes Upper Limb Pain?
Upper limb pain can be caused by MSK disorders such as:
Tendonitis (elbow and shoulder)
Osteoarthritis
Hand-arm vibration syndrome
Work-related risk factors can cause or exacerbate MSK pain in the upper extremities, putting employees in certain occupations at higher risk than the general population. For instance, those who work with hand-held power tools or type on a computer for prolonged periods are especially susceptible to developing upper limb disorders and pain.
Sword's Commitment to Upper Limb Care
When you consider that upper limb pain affects almost a third of U.S. adults and can be caused by repetitive tasks as common as typing, it becomes clear how critical it is that high-quality upper limb rehabilitation be widely accessible and affordable. Because without proper care, even the smallest aches and pains can evolve into debilitating chronic pain, severely impacting quality of life.
That's why Sword Health has placed such a strong clinical emphasis on upper limb conditions. No other digital MSK provider has published peer-reviewed clinical studies on the ability of their product to specifically recover upper limb conditions. This is likely because, when compared to the lower limbs, it is very technologically demanding to identify and calibrate movements in the relatively small joints of the upper limbs.
Sword is the only digital MSK provider that has published peer-reviewed clinical studies on the efficacy of our digital physical therapy (PT) program when it comes to rehabilitating upper limb conditions. Other digital MSK companies have lumped upper limb conditions together with other MSK disorders in their studies, which does not provide insight into their ability to manage upper limb conditions generally, nor specific upper limb conditions individually. By contrast, Sword researchers have attended these conditions separately—and have been able to demonstrate Sword's ability to remotely recover each of the major joints of the upper limbs (shoulder, elbow, and wrist) using digital PT.
For instance, this study published in PAIN Reports illustrated that the combination of sensor-based and camera-based feedback is effective for telerehabilitation on one of the most technologically demanding joints to recover: the wrist. This goes to show that Sword's remote multimodal program designed for PT of the wrist and hand can produce excellent clinical outcomes, including a 51% reduction in pain, a 76% reduction in surgery intent, and a 68% improvement in productivity.
And this study published in the International Journal of Environmental Research and Public Health demonstrated the ability of Sword's digital PT program to manage both acute and chronic non-traumatic elbow MSK conditions. Sword members with elbow pain experienced a 53% reduction in pain, a 58% reduction in surgery intent, and a 72% increase in work productivity.
Sword's Latest Research: Groundbreaking Shoulder Study
Most recently, Sword researchers published a groundbreaking study in the Journal of Medical Internet Research, which was the first-ever randomized controlled trial (RCT) to compare fully-remote digital PT to in-person PT for non-operative chronic shoulder pain (CSP). This study was completed in partnership with the University of California, San Francisco (UCSF). In the study, 82 patients with CSP were randomized into two groups. One group received Sword's 8-week digital intervention consisting of at-home therapeutic exercise asynchronously monitored by a physical therapist, as well as pain education and cognitive behavioral therapy (CBT). The other received an 8-week in-person PT program consisting of exercises, manual therapy, education, and CBT.
The result? Both groups experienced significant improvements in shoulder function, with no differences between groups. There were also no differences in secondary outcomes (surgery intent, analgesic intake, mental health, and pain) between the two groups. Therefore, this study unequivocally establishes that Sword's digital PT program is as effective as conventional PT in the treatment of CSP. This is a promising revelation because digital PT is much more scalable, affordable, and convenient than the traditional model—and therefore has the potential to reach far more people who are suffering from shoulder and other upper limb pain.
This trailblazing RCT is the Sword team's third peer-reviewed study on shoulder rehabilitation to date: Previously, this study published in the Journal of Pain Research was the first real-world cohort study to demonstrate that digital PT programs for CSP can yield high completion and engagement rates, and promote levels of recovery on par with those of RCTs involving in-person PT. And this RCT published in the American Journal of Physical Medicine & Rehabilitation demonstrated that digitally-assisted programs can be used post-surgically to achieve superior long-term outcomes compared to conventional PT after arthroscopic rotator cuff repair.
No other digital MSK company rivals Sword's clinical rigor, nor our commitment to continually interrogating the viability of digital care pathways. To learn more about how Sword Health's clinically-proven solution can free your employees from pain while reducing your organization's medical spend, request a demo.
SHARE THIS ARTICLE
Get the latest news from Sword