Sword Health Explained: Why Sword's DNA Makes it Different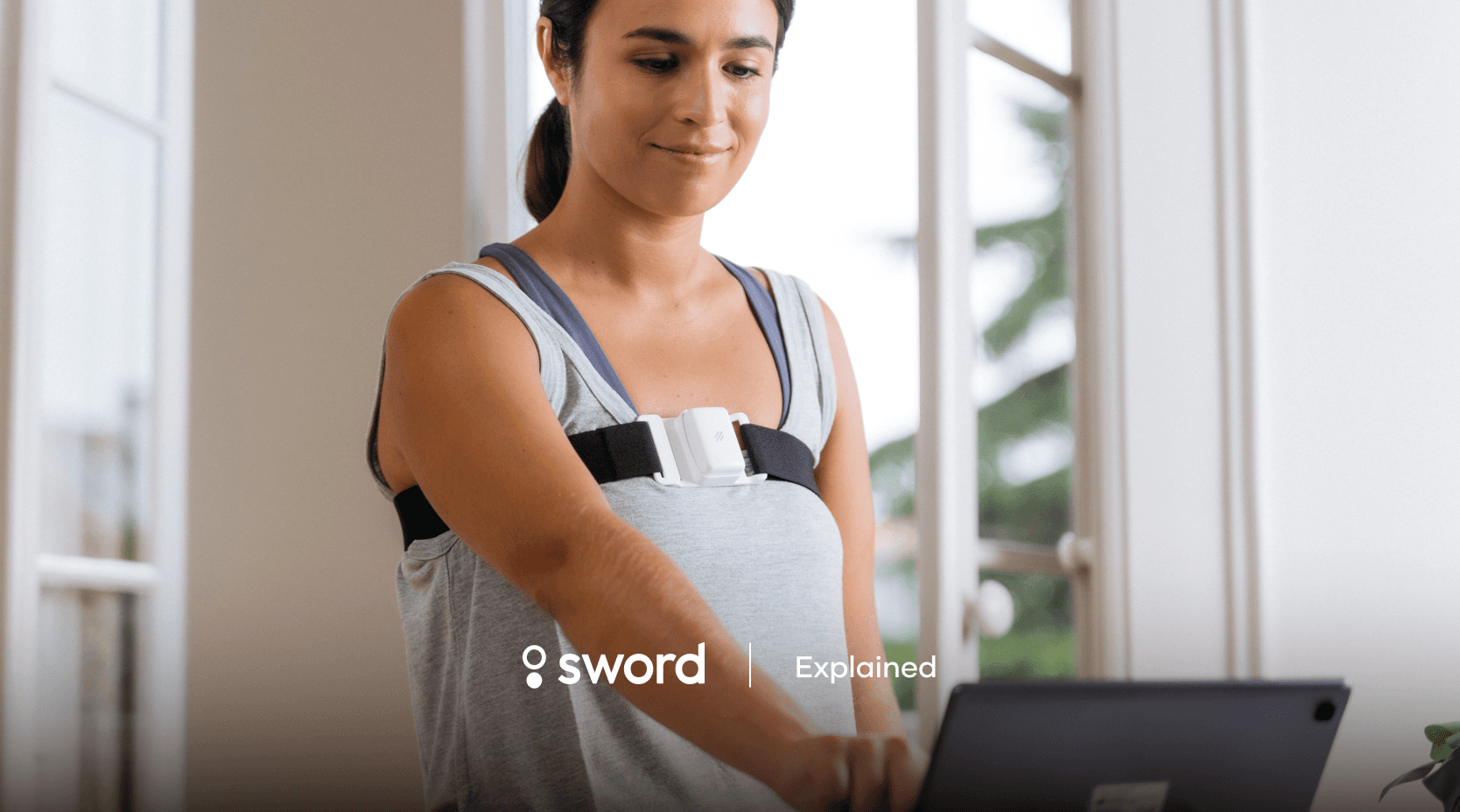 As Sword Health's Chief Medical Officer and member of the company's founding team, this is a question I get asked quite often. It is, perhaps, the most fundamental question to ask. Ultimately, what a company believes is what a company becomes. At Sword, our mission is ambitious but simple: we want to free people from musculoskeletal pain and suffering. This clear vision is what guides us relentlessly towards achieving this goal.
When we were laying Sword's foundations, we knew that the need was not only immense but growing. An analysis of the Burden of Disease Study revealed that 2.41 billion people are in need of rehabilitation, 70% due to musculoskeletal disorders. At the same time, human resources are scarce, expensive, and not scalable. In the US, for example, physical therapy is one of the top 10 hardest jobs to fill, with a gap of >30,000 jobs, and growing.
We knew, therefore, that leveraging innovative digital technology was the only way forward. But we also knew that any technology that relied exclusively on real-time interaction between healthcare practitioners and patients was bound to fail - at best, it solves part of the problem on the patient end (avoiding commuting to and from appointments), but does not scale the clinician's ability to treat more patients.
Additionally, we knew that adherence to home-based physical therapy programs is dismal, as low as 15%. We've all been there: we've all left a list of to-dos written by our physician, nurse or physical therapist (PT) forgotten at the bottom of a drawer, only to tell them that we did everything that they asked at the next appointment, knowing only too well we didn't. (Expert tip here: we - healthcare professionals - can tell, there is no point in lying).
So, we needed to find a way that members could access our solution and ensure that they would actually use it. And that is why we developed SWORD's digital therapist. Tracking when and how often a member completes their exercises is crucial in any home-based program, because it enforces compliance. In psychology, this is called the Hawthorne effect - individuals modify an aspect of their behavior because they are aware of being observed. This has been experimentally demonstrated time and again. In short, any musculoskeletal (MSK) solution not including a tracking element (like sending a patient links to exercise videos) is going to fall short of the intended goal.
There is much more to our digital therapist than being a "compliance sheriff," but for the moment let us recap: an innovative and accessible technology could solve huge imbalances between supply of physical therapists and the demand for MSK treatment, but only if it leveraged tracking functionality to solve the compliance problem.
Could it be done? More importantly, could it be done while ensuring high-quality care? This led us down a strenuous and multi-year path of distilling evidence on MSK care.
Cutting through all the noise, there are three crucial components for effective MSK care: exercise, education and behavioral interventions. If you have been following our blog posts, you have already read about them. In short, patients need to understand their MSK condition and the do's and don'ts (i.e., education), they need to take their exercise pills (just like any other regular pill, it needs to be taken to be effective), and for long-lasting change, they also need to change their lifestyle and how they view and cope with their condition (i.e., behavioral change). Yes, I know what you are thinking; easier said than done, right? Especially the behavior change part.
At this point we had to address a key question, crucial for the success or failure of this endeavor. What about all the in-person techniques that PTs use when a patient goes to a clinic? Can you deliver high-quality care without the personal touch? Actually, you can. And there are two ways to prove this.
If you dive into the literature and search for evidence in favor of all those techniques, you'll find that there is scarce evidence of their effectiveness, especially in regards to how broadly they are used. This is not to say that they are not important in selected cases - they are - but they are clearly being overutilized. The vast majority of people suffering from MSK conditions don't need them to improve or stay better. And remember: the real problem is that the vast majority of people don't have access to PT, or cannot attend a PT session because it doesn't fit into their busy lives (which explains why only about 30% of people complete their programs). Fortunately, in the last decade, therapeutic exercise has regained importance as the mainstay intervention for MSK conditions. And with the COVID-19 pandemic, this shift has only accelerated.
The second way to prove that high-quality care can be delivered digitally is by testing a digital program against face-to-face PT in clinical studies, and that is what we did. We were the first digital MSK care company to demonstrate we could achieve better clinical outcomes than face-to-face PT.
Given the importance of exercise and usage tracking, the next challenge was to combine them. Enter our digital therapist again. Tracking alone was not enough. We wanted to make sure people could do their exercises safely and get clinical-grade feedback, as if (or even better than if) their PT was at their side. The resulting technology, our digital therapist, is the only medical-grade tech in this space based on inertial motion trackers, which is currently FDA-listed and certified in Canada, Europe and Australia. Our innovative motion tracker tech serves a dual purpose: not only can we make sure people get the real-time feedback they need to do their exercises correctly, but we also provide a wealth of information to our PTs that are managing their programs.
Which leads us to a crucial point. Technology alone is not enough. As a physician, I would not trust my MSK health to anyone but an experienced healthcare professional. At Sword, having 100% of care delivered by PTs, with the help of technology, was the obvious choice and never negotiable. PTs are the right people to manage an MSK care program: by training, by mission, and by creed. Having a PT involved daily in the care program, not delegating it to others, is the way to ensure the best outcomes possible.
And what about the human touch? Can it be delivered digitally? There is research showing that a therapeutic alliance can effectively be built and cherished digitally. But the best way to prove this is to jump forward to the present. We now have thousands of members who have gone through the program and our engagement, satisfaction, and retention rates attest to our program's ability to build a real connection between a patient and their physical therapist. Stats are great but what really motivates us are the countless testimonials we have received praising our PTs and the relationship they are able to establish with the members under their care.
The road from inception to where we are today has been long and hard, but we are proud of what we have built. We are now available to 2M people around the globe and are the fastest growing digital MSK program in our space. We have remained true to our mission, and have more confidence than ever that our approach to MSK care is the right one. Everyone deserves to have access to the best care and we're excited about a future where Sword can help 2 billion people live a pain-free life again.
If you would like to know more about Sword and how it can help ease the MSK burden for you or your members, contact us.
About the author: Dr. Fernando Correia, M.D.
Dr. Fernando Correia is the Chief Medical Officer at Sword Health, where he leads clinical validation and medical affairs. He is a physician with a specialty in Neurology, and also holds an Executive Masters degree in Healthcare Management.
He co-founded Sword with the firm belief that technology can lead healthcare into a new era, one where high-quality, evidence-based medicine is available to everyone, not just a select few. He also believes that a more humanistic approach to healthcare is needed, and that technology and the human touch can go hand in hand and make each other better.
Fernando received his M.D. from the University of Coimbra and his Executive Masters from Católica Porto Business School. He trained in Portugal and in the UK (National Hospital for Neurology and Neurosurgery and Great Ormond Street Hospital for Children). He lives in Porto, Portugal with his family, where he enjoys playing tennis, reading all kinds of books and savoring a good glass of wine.
SHARE THIS ARTICLE
Get the latest news from Sword