5 Reasons Why MSK Care is a Top Priority for Employers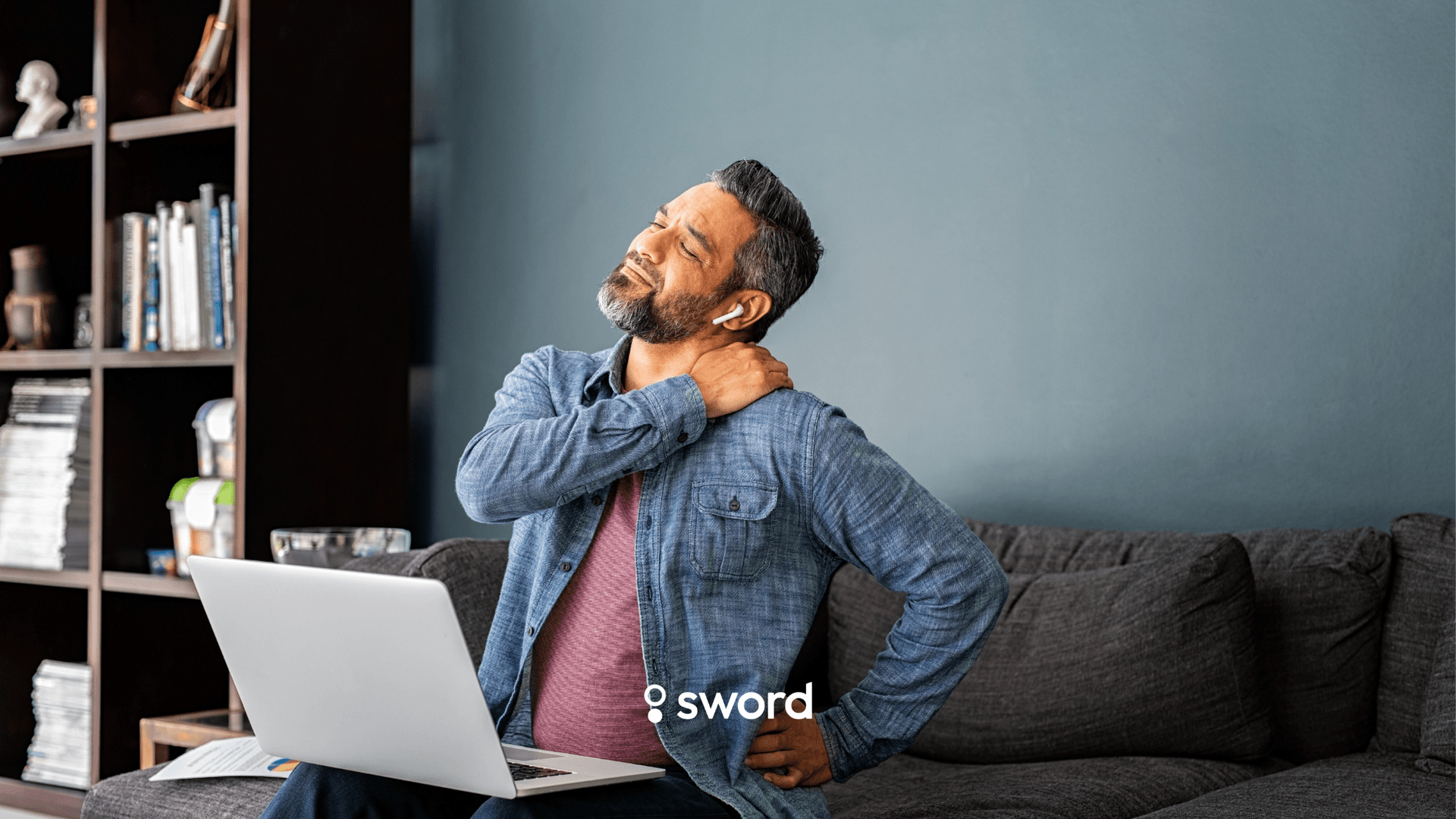 You've likely seen numerous digital health solutions that promise to lower medical spend. You've probably zeroed in on the top conditions with significant digital solutions in the marketplace: musculoskeletal (MSK), mental health, and diabetes.
For most companies, prioritizing MSK care over other digital health solutions will drive the biggest benefits for your employees and your bottom line when it comes to savings.
Given the multitude of vendors, platforms, and solutions available, prioritization can be a daunting task. How do you choose from among the thousands of digital health tools? What combination of condition focus and solution selection will drive the best outcomes for your population and the biggest return for your business? Where do you start? The answer is MSK care.
To get started, benefits buyers must ask a few key questions:
How many employees are affected?
MSK conditions affect 50% of American adults over age 18, and nearly three out of every four people over 65. However, our research has found that in the wake of the pandemic, the number may be higher. In a study conducted by Sword Health which looked at working conditions for 1,040 employed Americans, almost 80% of respondents claimed to be suffering from some kind of MSK pain, with 79.2% of pain sufferers reporting pain in more than two areas of their body.
How big of a problem is it in terms of healthcare spend?
With half of adults in the US experiencing MSK pain, it's unsurprisingly a top cost driver. MSK accounts for $380 billion each year. Both behavioral health and diabetes cost between $110-180 billion annually.
Of this, $20 billion is spent by employers annually on direct costs for treatment, including surgery, opioids, x-rays and MRIs, spinal injections, ER visits, and more. The ER accounts for the fast-growing category in MSK care, followed closely by outpatient hospital care facilities.
On top of direct pain, MSK impacts sleep, productivity, absenteeism (missed work), mental health, obesity and other comorbidities — tacking on a long list of disability claims, bed days, and treatments to account for $40 billion in indirect costs per year.
What savings can the solution bring about?
The goal for benefits buyers is to reduce cost of medical spend while increasing quality of life. When we look at savings for digital solutions, MSK has the highest savings per member per year when compared to behavioral health and diabetes. Why? Because clinically-sound, MSK care serves many avenues of physical health.
Have these savings been independently verified?
Sword Health is the only digital MSK care provider to receive Validation Institute Level 1 (Savings) and Level 2 (outcomes) certification.
For Validation Institute Level 1, the Institute performs an analysis of our direct, claims-based savings. That covers upfront healthcare costs which impact your business—chronic condition treatments, surgeries, injections, ER visits, and other procedures. The health economists at Validation Institute have determined that Sword delivers $2,472 in savings per member per year, and are willing to back up their analysis with a $25k guarantee.
Why does this matter? We now have uncontested third-party certification which ensures we save money and improve health, outcomes, and cost. When seeking out digital solutions, it's critical to lock down your choices with confidence — and choosing a solution that's third-party verified will make a difference.
Can this solution impact adjacent areas?
8 in 10 people with chronic pain screen positive for moderate to severe mental health conditions. At Sword, patients are screened for anxiety and depression on day one, understanding that pain and mental health are deeply interdependent. The physical therapists who see our patients understand that overcoming pain doesn't just come from prescribed exercises. Patients must also be guided through mental and emotional obstacles that can inhibit long-term recovery, which is why they undergo Cognitive Behavioral Therapy through Sword.
Beyond mental health, MSK can offset indirect costs from challenges such as productivity, disability claims, and presenteeism. The most reliable way to do this? By trusting care to a licensed doctor of physical therapy who monitors every exercise, every session, every time.
As you build a benefits suite with savings and quality top of mind, take care to note the importance of vendors with clinically validated outcomes, and a care model that supports a whole-person approach. These important questions can make the difference in how your people heal.
About Sword
Sword Health is the world's fastest growing digital musculoskeletal (MSK) care provider, on a mission to free 2 billion people from acute, chronic, and post-surgical pain. It is the first digital solution to pair its members with a licensed physical therapist and the Sword Health Digital Therapist, to deliver a clinically-proven, personalized treatment plan that is more effective, easier, and less expensive than the traditional gold standard of care. Sword Health believes in the power of people to recover at home, without resorting to imaging, surgeries or opioids. Since launching in 2015, Sword Health has worked with insurers, health systems, and employers in the U.S., Canada, Europe, and Australia to make high quality musculoskeletal care accessible to everyone.
SHARE THIS ARTICLE
Get the latest news from Sword