Passing on the Power of Pain Relief: Meet Sword Member Heidi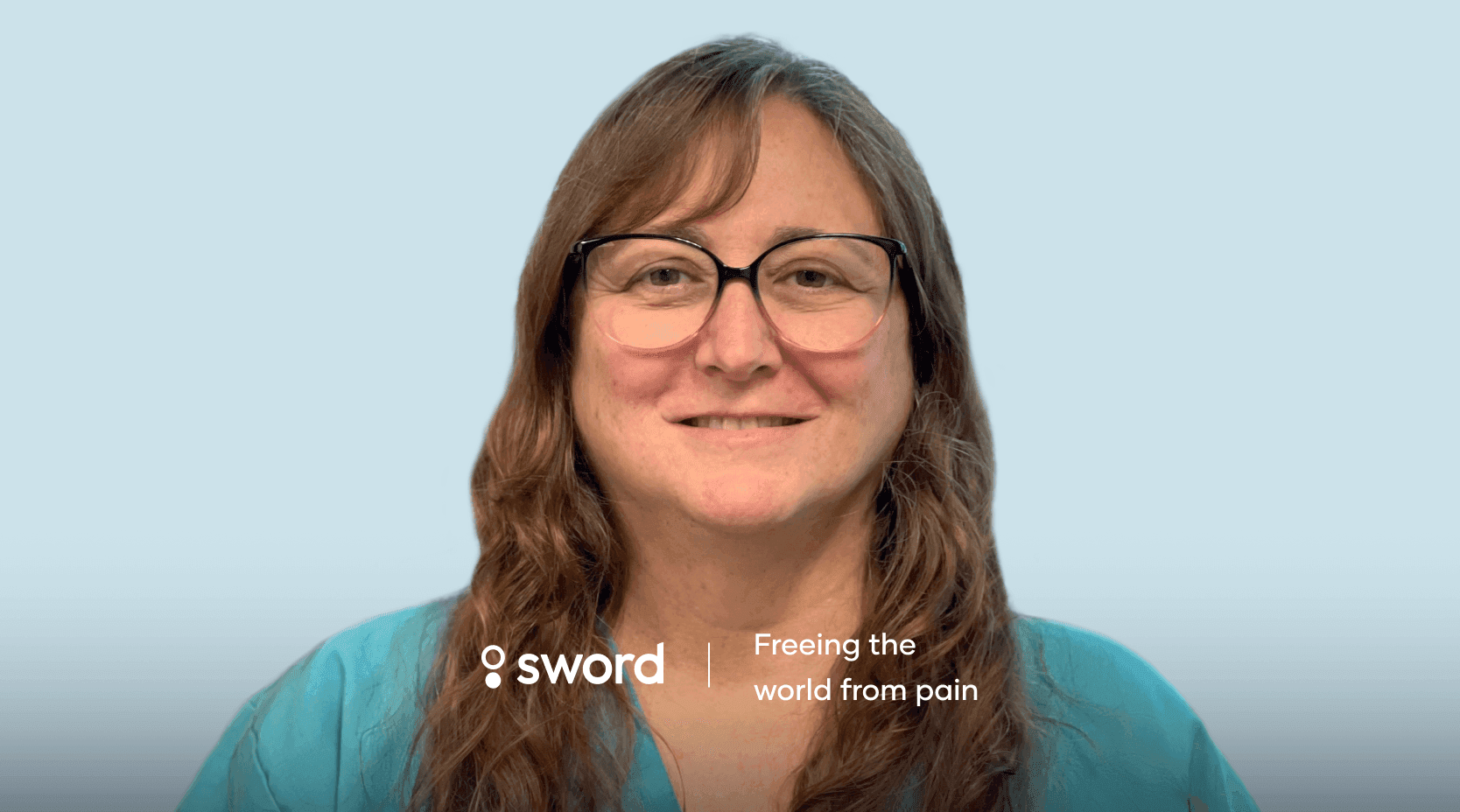 Heidi's passion is for helping others. But after working as a registered dialysis nurse for 17 years, Heidi developed hand and wrist pain that prevented her from caring for her patients the way she always had. "Before Sword, I couldn't even hold a pen," Heidi explains. "As a dialysis nurse, I have to cannulate patients, which means I have to form a pinching motion, and I was struggling with that pinch to put the necessary needles in."
Heidi's pain was affecting more than just her work life. A dedicated swimmer, biker, and grandmother, Heidi stays active in her personal life. She also loves horseback riding. "I was having trouble with my grip on my right hand, which is my reigning hand to control my horse." To combat the pain, Heidi tried pain medication and even visited an orthopedist. "I went to see an orthopedic doctor, and he put a very painful injection in my wrist, which I didn't get a lot of relief from." It wasn't until she tried digital physical therapy (PT) through Sword Health that Heidi found the relief she was looking for.
Heidi was initially interested in Sword because it was a program she could do at home anytime. "Sword was offered through my company, and it was an at-home program which I enjoyed because I have a very busy schedule. I was able to do it on my own time. I could do it in the morning, I could do it after work, I could do it whenever I wanted. And it was very easy to follow all the instructions."
The same day Heidi enrolled, she heard from her dedicated Physical Therapist. "That day, I went through everything with her. She set up my exercise program. I liked being able to text and talk." She also appreciated the in-app educational content available through the Academy, which allowed her to learn about other common musculoskeletal issues and how to prevent them.
And she loved that the program was free. "There was no out-of-pocket expense for me, which was great. I didn't have any deductibles to pay, and I didn't have a bill looming over my head; traditional physical therapy in the outpatient setting requires copays."
Today, Heidi can do more than just hold a pen—she can care for her patients and enjoy horseback riding, all without pain, surgery, or medication. "I no longer go home and cry trying to get to sleep because my hand hurts so bad!" And Heidi still does her PT exercises, finding a way to fit them into her busy schedule. "To this day," she says, "I'll be driving to work, and I'll be doing the exercises in my car!"
Now, in the face of pain, Heidi knows where to turn—and she's spreading the word. "I tell all my coworkers when they complain about pain," she says, "to call up Sword!"
Read about other members' healing journeys with Sword Health:
Interested in how Sword can help you find freedom from pain? Check if you're eligible through your employer or health plan.
SHARE THIS ARTICLE
Get the latest news from Sword